Renetti Build MW3 – Call of Duty: Modern Warfare 3 boasts an expansive armory that not only introduces new weapons but also carries over content from the previous game. Among the standout secondary weapons, the Renetti is the best-in-class burst-firing handgun, providing reliability and firepower. And if you're in the market for a backup that packs a punch, the Akimbo Renetti build is your go-to choice!
In this guide, I'll guide you through the best Renetti loadout and class setup in Call of Duty: Modern Warfare 3, unlocking its full potential as an overpowered secondary handgun.
---
Best Renetti Loadout in MW3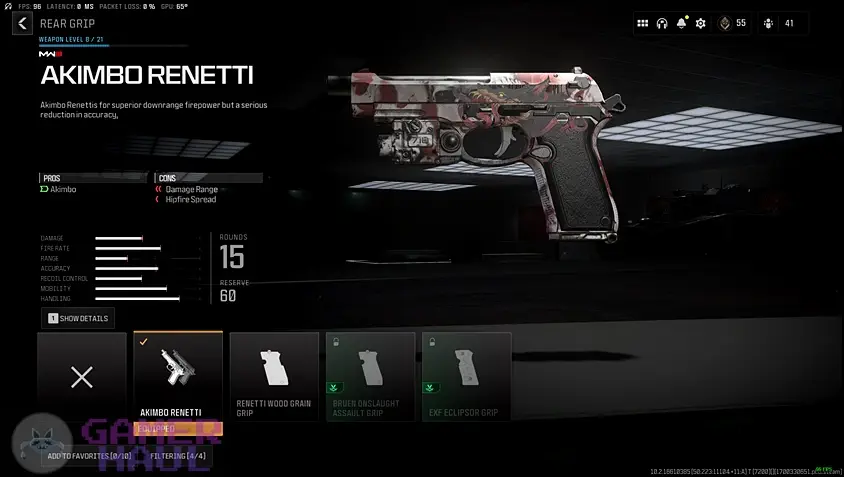 In Modern Warfare 3's high-octane Multiplayer, having a dependable secondary is crucial for those moments when your primary weapon runs dry mid-fight. The Renetti is your go-to backup, and why settle for one when you can have two? The goal of this loadout is simple: unleash the power of dual Renettis using the Akimbo rear grip, while optimizing attachments for increased power and range when hip-firing with the duo.
| | | |
| --- | --- | --- |
| Attachment | Choice | Reason |
| Muzzle | FT Steel Fire | A silencer that keeps your shots off the enemy radar while significantly boosting range and bullet velocity. The downsides are related to aiming down sights (ADS), but with Akimbo, that's not a concern. |
| Laser | XTEN Sidearm L-400 | Significantly improves hipfire accuracy and recoil control, essential for those close-quarter skirmishes. |
| Magazine | 20 Round Mag | Adds 5 extra rounds to compensate for the rapid ammo consumption of two high-fire-rate Renettis. |
| Trigger Action | Bruen Express | Increases the burst pistol's fire rate for more firepower. |
| Rear Grip | Akimbo Renetti | Double trouble! |
---
Best Renetti Class Setup in MW3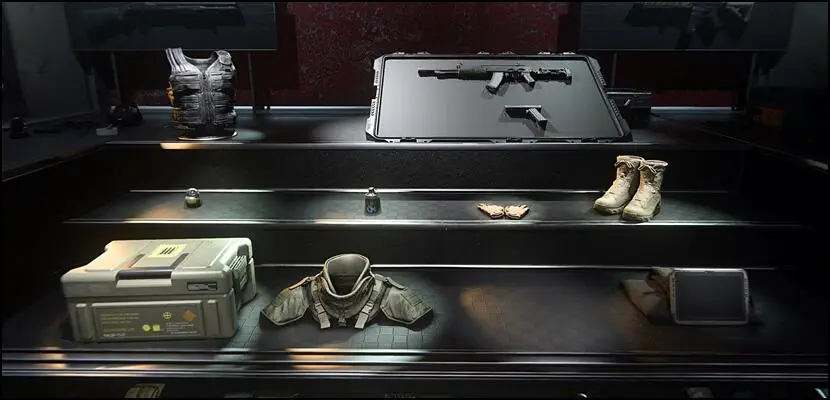 Now, let's complement your Akimbo Renetti loadout with the perfect class setup for all your MW3 adventures:
| | | |
| --- | --- | --- |
| Equipment | Choice | Reason |
| Vest | Engineer Vest | Allows you to carry an extra Gear (extra perks) and two Tacticals, providing more versatility. |
| Tactical | Stun/Flash Grenade (x2) | For when you need to clear a corner or a capture point from close range. |
| Field Equipment | A.C.S | Deploy on capturable objectives to secure without entering, swap as needed for a Comms Scrambler or Trophy System. |
| Gloves | Scavenger Gloves | Ensures you're always stocked on ammunition without needing to rely on a Munitions Box. |
| Boots | Covert Boots | Silence your footsteps, so that you can get up close and personal with enemies without alerting them. |
| Gear #1 | Ghost T/V Camo | Block detection by enemy UAVs and Heartbeat Sensors while on the move. |
| Gear #2 | Bone Conduction Headset | Reduces combat noise and enhances your ability to detect enemy footsteps and gunshots, providing a game-changing advantage. |
---
For more COD MW3 loadouts, click here!
---