Starfield Download & Install Size – After seven long years in development and several delays, Starfield is finally arriving on September 1st for Xbox, PC, and Steam Deck. As one of the most eagerly awaited games of 2023, gamers have many questions ahead of its launch.
One major query is how big Bethesda's upcoming space game actually is – in terms of storage and download requirements. And this Gamer Haul article has all the answers you need!
---
Table of Contents
---
What's the Download and Install Size of Starfield?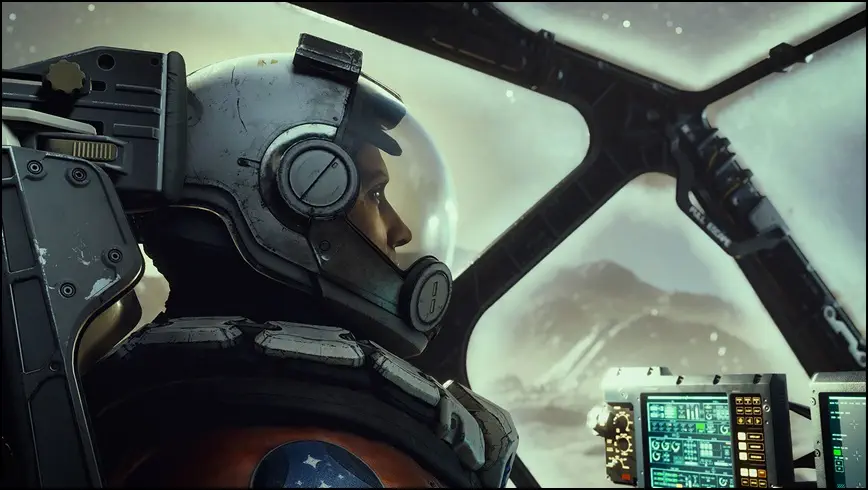 Starfield is available for preloading now on Xbox Series X/S consoles and PC through the Xbox Windows App. Steam users, however, can start preloading from August 30th. With the launch just around the corner (early access begins September 1st), we've gathered precise information about the download and installation sizes for both Steam and Xbox platforms. Here's the breakdown:
---
Starfield Steam Download & Install Size
As confirmed by the Twitter (X) handle @PlaystationSize, Steam users can anticipate a download size of 86.1 GB and an installation size of 115.9 GB for Starfield. Thanks to Steam's efficient compression, downloading the game will consume less bandwidth compared to the Xbox version!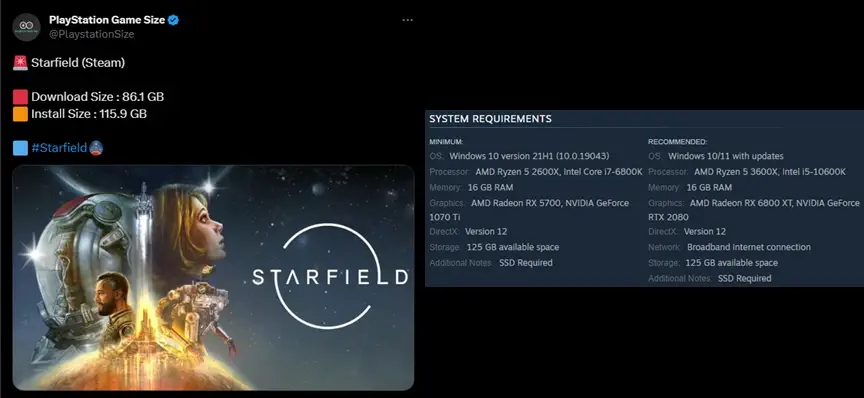 ---
Starfield Xbox / Microsoft Store Download & Install Size
Starfield is already available for preloading on Xbox Series X/S consoles and through the Xbox App on PC. If you've pre-purchased the game on either platform, you can download it right now. The gameplay will commence on September 1st for Digital Premium Edition owners or September 6th for Standard Edition owners.
That said, here's the download size for Starfield on console and PC (Xbox App):
Xbox Series X/S

: 126.1 GB

PC

(

Microsoft Store

/

Xbox App

): 139.84 GB
#Starfield preload size:

PC – 139.84 GB.
Xbox – 126.1 GB. pic.twitter.com/iRGLhF4Z3q

— Starfield News (@StarfieldNews) August 16, 2023
---
Click here to check out Gamer Haul's latest gaming guides!
That covers everything you need to know about Starfield's download and installation size on PC and Xbox Series X/S. The game is available for pre-order on Steam, and the Microsoft/Xbox Store, and its official launch is scheduled for September 6th. Early access kicks off on September 1st for Digital Premium Edition holders!
If you liked this article and found it helpful, let us know in the comments below. And remember to stay tuned to Gamer Haul for the latest updates and top-notch guides for your favorite games!
---