Riot Games is set to release the highly anticipated Magepunk 3.0 skin collection in VALORANT, featuring a fan-favorite skin line with new guns and an electrifying melee weapon. Here's everything you need to know about the upcoming bundle!
---
Table of Contents
---
Valorant Magepunk 3.0 Weapon Skins & Variants
According to Valorant's official Twitter announcement, the Magepunk 3.0 skin collection will showcase the following skins for two popular weapons, the Vandal and Phantom, along with a unique skin for the Melee weapon:
Magepunk Vandal
Magepunk Phantom
Sparkswitch Melee
Both the Vandal and Phantom continue the distinctive, electrifying design of the Magepunk skin line and come with signature sound effects. The melee weapon resembles a pair of pliers or scissors and is likely a butterfly knife, featuring the same animations as other butterfly knives (like the Recon Balisong) with added visual and sound effects of the Magepunk collection's iconic "magical electricity."
Valorant Magepunk 3.0 Skin Variants
While the tweet doesn't explicitly mention variants, each skin is expected to offer three color variants that alter the flowing current in the guns: Green, Purple/Pink, and Orange. Skin variants can be obtained for 15 Radianite Points each. Needless to say, each skin will also have four levels of upgrades (10 RP each) for unlocking the unique Magepunk VFX, Animations, and Finishers.
It's worth noting that the Magepunk series is the only one to receive a 3.0 version and feature only three weapons in a bundle!
---
Valorant Magepunk 3.0 Price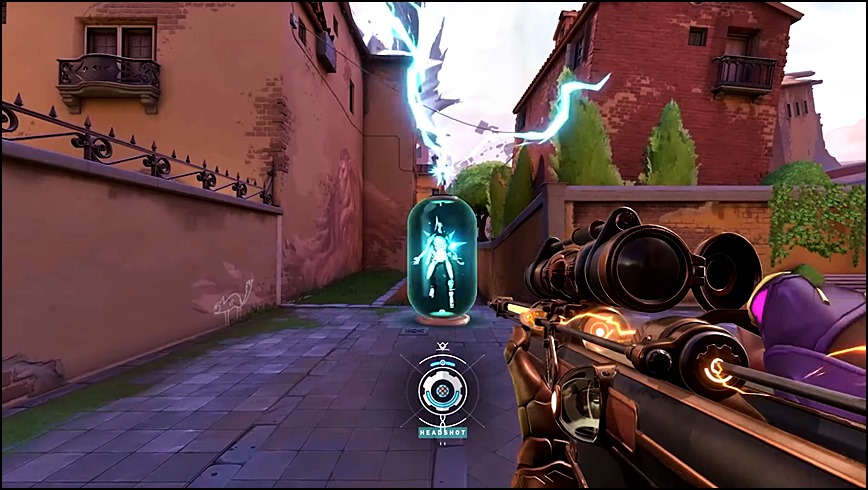 The Magepunk skin line falls under the premium-tier category. Based on the pricing of previous Magepunk skins, the Vandal and Phantom are anticipated to cost 1,775 Valorant Points (VP) each, while the Melee weapon should be priced at 3,550 VP – if purchased individually.
Given Riot Games' unpredictable pricing strategies and the unique nature of Magepunk 3.0 with only three weapons in the bundle, it is hard to speculate on the full bundle price. However, players should expect to pay around 5,000 VP for the complete bundle.
Buying the complete featured bundle not only offers a discount compared to purchasing the skins individually but also includes additional bonuses such as a player card, buddy, and spray.
---
Valorant Magepunk 3.0 Release Date
As confirmed by the official tweet, the Magepunk 3.0 collection will go live in Valorant on May 29, 2023, six days after Patch 6.10 releases on May 23 (i.e., today).
Mechanized magic returns.

Harness new-age technology with the Magepunk Vandal, Phantom, and Sparkswitch Melee. Launching in your stores MAY 29. pic.twitter.com/QbHSrsZ0cg

— VALORANT (@PlayVALORANT) May 22, 2023
While new skin collections typically launch alongside a patch, the release of Magepunk 3.0 will deviate from this pattern, adding to the excitement surrounding its arrival.
---
Click here to check out our latest gaming guides!
That concludes everything you need to know about the upcoming Magepunk 3.0 skin collection in Riot Games' VALORANT. Get ready to immerse yourself in the electrifying world of Magepunk and enhance your Valorant arsenal with these stunning new skins!
If you liked this article and found it helpful, let us know in the comments below. And don't forget to keep an eye on Gamer Haul for the latest updates and best guides for your favorite games!
---