The best thing about Diablo 4 (Diablo IV) is that users can stay glued to their screens grinding for eternity without even realizing it. That is how much the game manages to keep you engaged with its content.
Like any other RPG, Diablo 4 typically follows a similar pattern. You get stronger with time as you keep leveling up and Gears are extremely important as it plays a crucial role in strengthening your builds.
There are many items that you would require throughout the course of the game to make your gear more powerful. In this guide today, we will be talking about one of the rarest crafting items in the game, the Forgotten Soul, and where you can actually find it.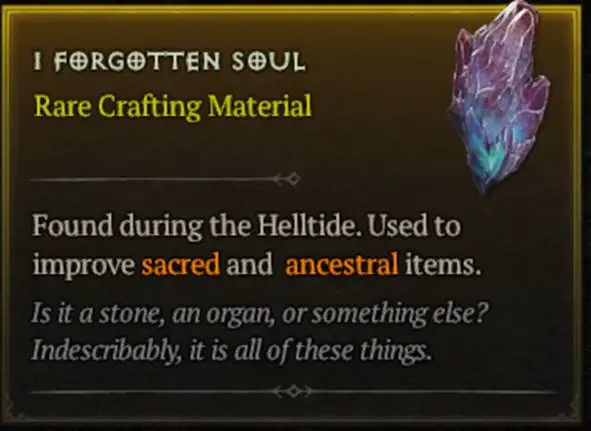 Where to Find Forgotten Souls in Diablo 4?
Forgotten Souls are perhaps the rarest crafting materials in the game. It is required to level up your Sacred Legendary gear to its max.
Once the World Tier 3 Nightmare difficulty is unlocked, you would instantly understand the need to have maxed-out gear stats since surviving is certainly a big challenge in the Dungeons. The only way you can do that is by having lots of this rare material.
Here is how you can find Forgotten Souls in the game:
As I said before, this item is required to upgrade your Scared gear. So if you are still in World Tier 2, there is no need for this item. You need to be in World Tier 3 or above.
Helltide events should be your primary place to farm Forgotten Souls. As you collect Aberrant Cinders, you need to look for Tortured Gift Boxes that give you decent rewards based on how many Cinders you have collected. If you are lucky enough you might end up finding this item when the box is unlocked.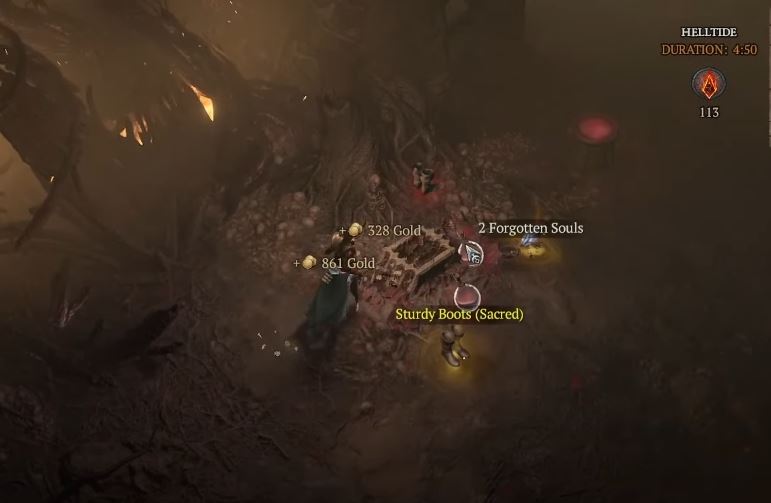 Forgotten Soul can also randomly drop from Elites or Bosses, especially in Dungeons. Although it is super rare and definitely not a reliable source of farming this material.
Lastly, events around the world could also give you this item when you open the Reward Chest.
---
Click here to check out our latest gaming guides!
That is all you need to know about the Forgotten Souls in Diablo 4 and how you can easily get them. I hope this guide was helpful. Please let us know in the comments section below.
Enjoy the game and watch Gamer Haul for more guides and updates on Diablo 4 and other games you love.
---