Brutal Malignant Ichor D4 – With the start of Season 1: Season of the Malignant in Diablo 4, new and unique gear and items have arrived. This season's theme centers around 'Malignance' or 'Corruption,' and it introduces several new resources that follow this trend. One important resource is Malignant Ichors, which play a key role in crafting Malignant Hearts or Malignant Invokers.
Like the Hearts, the Ichors come in three main varieties: Brutal, Devious, and Vicious. In this guide, we'll focus on how to obtain and farm Brutal Malignant Ichors. These valuable resources will allow you to create more potent Malignant Hearts or Invokers in Diablo 4!
---
Table of Contents
---
Best Ways to Farm Brutal Malignant Ichor
In Season 1, Brutal (Blue) Malignant Ichors are essential resources for crafting various Malignant Items, including Vicious Caged Hearts, Devious Caged Hearts, and specific Malignant Invokers. Additionally, they play a crucial role in crafting Uncertain Hearts and Uncertain Invokers, which are necessary for obtaining the special "Wrathful" type Caged Hearts or Invokers!
That said, here are the two ways to obtain and farm Brutal Malignant Ichors fast in Diablo 4 S1:
---
1

| Salvaging Caged Malignant Hearts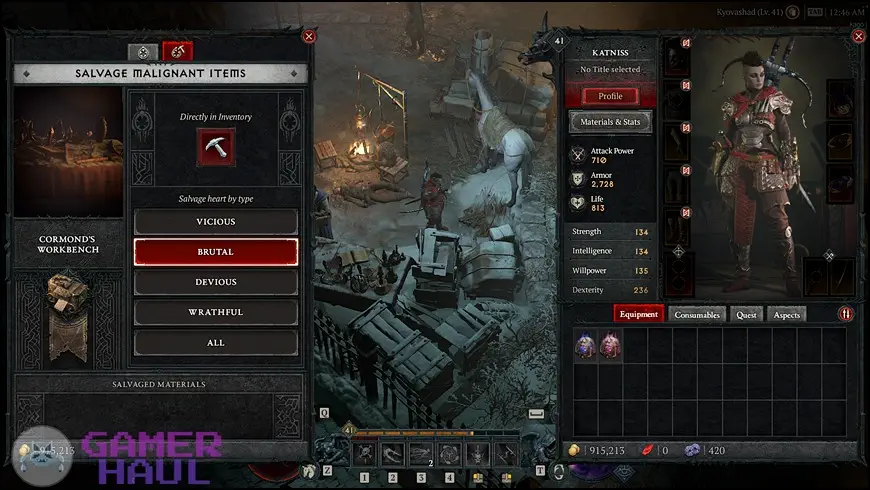 One of the primary ways to obtain Brutal Malignant Ichors is by salvaging Caged Hearts that you no longer need for your build. Defeating Malignant or Corrupted Enemies in the open world or in Dungeons, including Malignant Tunnels, will reward you with various Caged Hearts throughout Season 1. If you have identified Caged Hearts that do not contribute significantly to your build, you can easily salvage them to obtain Brutal Malignant Ichors.
To salvage Caged Hearts, follow these simple steps:
Interact with Cormond's Workbench in Kyovashad.
Go to the "Salvage Malignant Items" menu.

You can either select the 'Directly in Inventory' icon and choose the specific Caged Hearts you want to salvage one by one.
Alternatively, you can select 'Brutal' under 'Salvage heart by type' to automatically salvage all Brutal Hearts in your inventory.
As of the time of writing, salvaging each Caged Heart can yield five to fifteen corresponding ichors.
#Protip: If you have slotted a Brutal Caged Heart into a Ring or Amulet that you no longer need or have found an upgrade for, you can salvage it at a Blacksmith to obtain additional Brutal Ichors!
---
2

| Slaying Malignant Enemies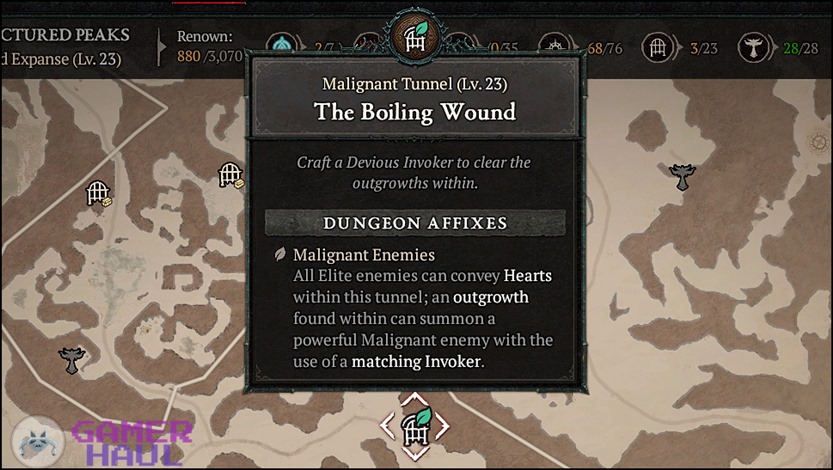 Venturing into a Malignant Tunnel and defeating Corrupted Enemies is another effective method to farm Brutal Malignant Ichors or any type of ichor you need. These unique dungeons are infested with Malignant Elites and other enemies that have a chance to drop ichors directly. And even if the ichors don't drop directly, you can still collect plenty of caged hearts from these areas, which can be salvaged to obtain the ichors you need! It's a great way, in general, to stockpile the resources you need for crafting various Malignant Items in Season 1.
---
Click here to check out our latest Diablo IV guides!
And there you have it, fellow adventurers! These are the top and most efficient methods to acquire and farm Brutal Malignant Ichors in Diablo 4: Season of the Malignant!
If you liked this article and found it helpful, let us know in the comments below. And remember to stay tuned to Gamer Haul for the latest updates and top-notch guides for your favorite games!
---