Your guild name is the first thing any potential recruit will see. It's like a first impression. It sets the tone for your community and instantly gives anyone considering joining a general idea of what you're about and what you stand for.

As such, you don't want to pick a cool guild name off of a list you saw on a forum somewhere. If you're serious about starting a new guild, you want to ensure it properly represents you and your community, even in name.

In this guide, I will show you how to do just that!
Tip #1: Know your target audience.
In my article about starting a guild, I wrote in more detail about this, but I want to reiterate here: do you know what you want in a community? I think it's an important question to answer because a casual player isn't going to fit into a raiding guild, and vice versa.

Think about what types of players you want to attract. Do you want to build a family of light-hearted friends who challenge all types of content? Then naming your guild "Proz b4 Hoez" wouldn't be the best choice and would confuse outsiders.

Are you hoping to find a group of talented gamers dedicated to clearing the most complex content? Then no matter how clever or amusing you think "Set Sail for Fail" is, it probably won't represent the ideals you wish to achieve and you might have difficulty recruiting the types of players you want.

Knowing your target audience is the first step to making a cool guild name.
Tip #2: Represent your vision.
Once you know what type of community you want to build, defining that vision in words becomes a lot easier. Think of a theme or word that sounds really attractive to you, and then begin compiling a list of related words.
Your theme could be anything. Maybe it's darkness. Maybe it's warfare. Maybe it's being the best at what you do. Whatever your vision is, there is a theme that will match it. Figure out what it is, and the words will flow freely.

Here is a list of popular themes to get you started:
Light – related words could be luminous, lux, lucius, lucent, radiance, vivid, dawn, sun, sol, glow, aurora, white, etc.
Dark – ​related words could be night, nox, shadow, dusk, clouded, shade, dismal, somber, black, melancholy, desolate, etc.
Life – related words could be soul, spirit, essence, anima, being, mood, emotion, heart, mind, thoughts, dreams, character, faith, hope, fear, love, etc.
Death – related words could be ending, nightmare, cold, afterlife, annihilation, casualty, demise, decease, downfall, grave, finish, mortality, necrosis, oblivion, ruin, silence, sleep, parting, release, etc.
Warfare – related words could be war, battle, discord, rival, strife, struggle, hostile, fight, conflict, barrage, bloodshed, carnage, ravage, crusade, fray, contention, etc.
Warrior – related words could be champion, knight, soldier, hero, heroine, conqueror, advocate, defender, challenger, guardian, vanquisher, etc.
Victory – related words could be success, control, defeat, triumph, return, revival, luck, windfall, sword, blade, weapon, brotherhood, etc.
Prosperity – related words could be abundance, serendipity, wealth, fortune, luxury, riches, velvet, silk, satin, splendor, frills, gold, silver, platinum, diamond, 24K, etc.
Nature – related words could be storm, tempest, blast, draft, heavens, sun, sky, sea, blaze, flame, rose, branch, sand, cosmos, galaxy, solar, astra, celestial, star, stargazer, moon, moonbeam, supernova, terra, etc.
Elite – related words could be best, exclusive, first-class, paragon, prime, superior, pro, rare, special, expert, skilled, unrivalled, cavalier, aloft, high, beyond, ace, raider, king, queen, wanted, desire, pressure, bold, daring, monstrous, hazardous, wild, risky, meticulous, etc.
Casual – related words could be weekend, impulsive, unplanned, drifting, unexpected, wanderer, stray, vagrant, wayward, lone wolf, carefree, light-hearted, free spirit, lively, content, serenity, relaxed, suave, uninhibited, reckless, misfits, etc.
Tip #3: Combine elements from your game.
Another idea is to incorporate a well-known element from your game into your guild name. In Final Fantasy XIV, I see many guild names using Eorzea, the name of the world the game is set in. Other recognizable elements are creatures like chocobos and moogles, or references to the warriors of light, and so on.

Picking an element from your game makes your guild instantly relatable to players who recognize it. Factions, jobs, races, and specific groups within your game are relatable and work well when combined with other words and themes.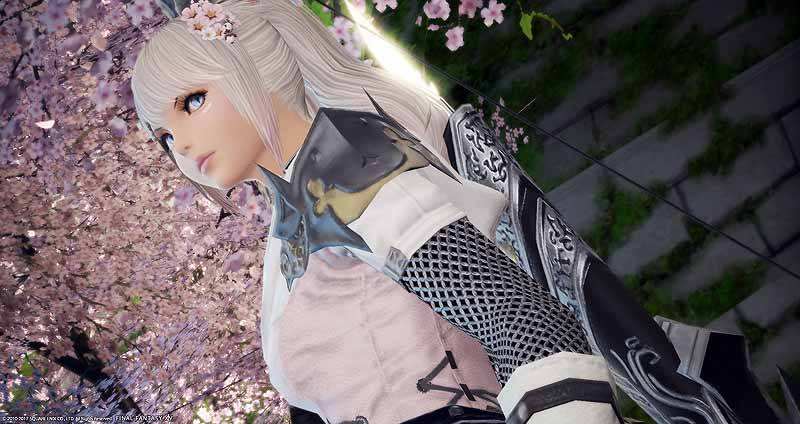 Tip #4: Mix and match words and themes.
Once you have a list of themes, words, and elements from your game, you can start creating some cool guild names. I recommend creating a handful of names and then narrowing it down to the one that represents you best.
For example, when I was trying to name my guild, I knew that I wanted independent free-spirited players but also to be part of a family of like-minded friends. I wanted a name representing this freedom and independence but also embracing kinship.
From this vision, I got:
Free spirit – represents not only myself, but the type of players I wanted to attract. This actually became the base rank in my guild, and the overall "theme" that the name and ranks were founded on.
Heart – to represent friendship, kinship, closeness, and the core of who we are.
Wild – a word related to free spirit. Can identify anything from a fun and wild personality to a gamer who isn't afraid to take risks. I'm happy to say I have both types in my guild.
Feral – another word related to wild and free spirit. This became my guild tag.
Primal, Untamed, New Blood – all related words of wild, free spirit, and feral. These were used to further define ranks.
I kept mixing and matching words and rearranging things until I came up with:
Wild Hearts <Feral>
You see what I did here? I started with the theme of "free spirits" and then looked for other similar words. You could also try out a guild name generator like this one or this one and see if they pump out any names or words that you like.

Each word in my guild name and rank symbolizes and represent something specific. While it may not be apparent to all, it's a name that me and my veteran members take pride in because it represents who we are as a community.

Your guild name should also do the same.
Tip #5: If you want to be funny, also be relevant.
There's no denying funny guild names are probably the ones that stick in our heads the most. They are memorable because of their humor, but if they aren't relevant, then what's the point? If they don't tell a story about who you are and what you're about, you will attract the wrong types of people. Don't be funny or crude to be amusing.
The best funny guild names I've seen were funny and memorable because they were relevant.
My Little Pwnies – This name is funny because it's a play on the popular kids cartoon, "My Little Pony". Swapping out "pwnies" for "pony" is clever and tells a story of a strong leader who is proud of their army of members who "pwn" everything.
Guild Perks – This one is funny because of the type of guild that uses it. It offers the perks of being in a guild to those who don't want the formality or pressure of a serious community.
It Burns When I PvP – A bit crude without being over the top, and one that will get a smile out of most gamers because of the word play.
Defenseless Old Ladies – This one is memorable because it's the opposite of what you'd expect in a competitive gaming community.
Rez Plz – Funny because everyone has seen these types of shouts. This type of name tells the reader that they don't take themselves too seriously and are there to have fun, even if they die.
Remember, you're playing a game for fun, so picking a funny guild name isn't a crime. Just make sure you're also relevant to the people you want to attract. If your guild name tells a story about who you are as a community, that's even better.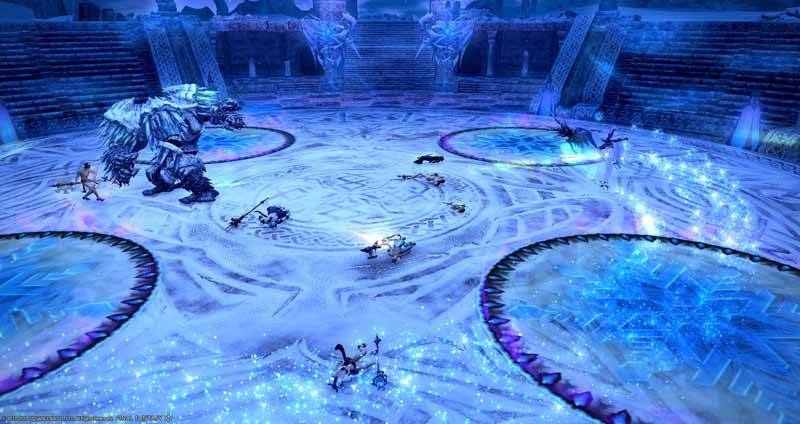 Conclusion
Coming up with a cool guild name that is also relevant and unique can be challenging, but it's worth putting in the extra time. Remember, your guild name is your first impression on any recruits. They see it ingame on your guild website, voice chat, forums, and just about anywhere else you spend time talking about your game.

So take the time to do it right. Know your target audience, develop a theme representing you, and piece together words and elements from your game to create a name that tells a story about who you are. When you do, you and your members will take pride in your name and community for years to come.