Atomic Heart is an upcoming first-person shooter action role-playing game created by Mundfish and distributed by Focus Entertainment and 4Divinity. After years of development and multiple delays, it is finally set to be released next month.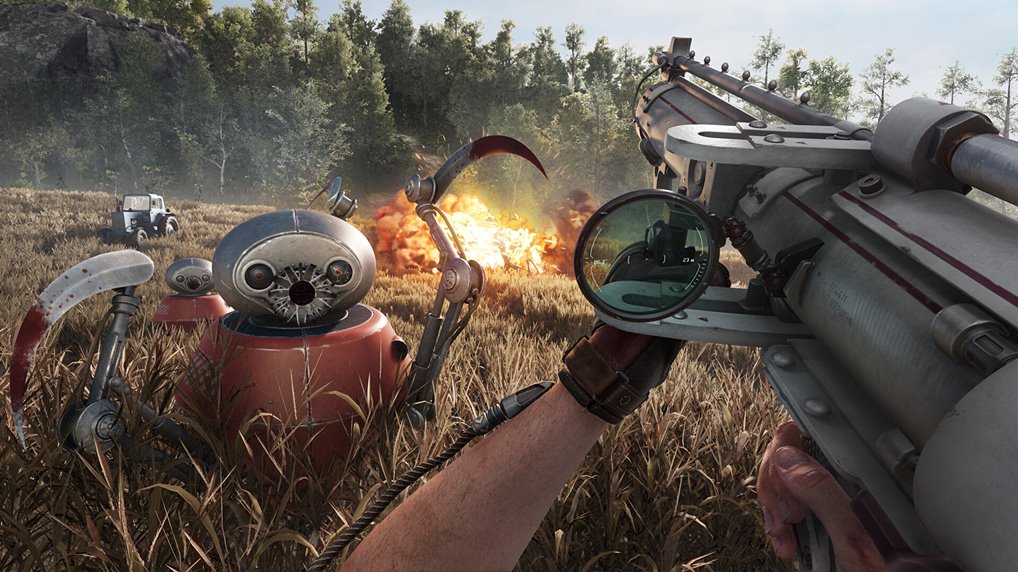 The Bioshock-style game is set in an alternate-universe version of the Soviet Union and offers a diverse mix of enemies, including mutant creatures, terrifying machines, and superpowered robots. Players must learn to "adapt their fighting style to each opponent, use their environment and upgrade their equipment to fulfill their mission," the game's steam page reads. Announced way back in 2018, Atomic Heart is undoubtedly one of the most anticipated releases for action RPG fans this year owing to its original take on the "Man vs. Machine" premise and the developers' promise of a one-of-a-kind single-player experience.
It is available for pre-order via the game's official website and Steam and comes in three different editions: Standard, Gold, and Premium. Besides rewarding players with some exclusive cosmetics (along with the base game) at launch, the last two versions also feature the 'Atomic Pass,' which grants players access to the four DLCs that will be added to the game post-release. In a recent interview with WCCF Tech, Mundfish founder and game director Robert Bagratuni revealed that these planned DLCs will significantly expand on the single-player experience and continue to follow the strong emphasis on the 'immersiveness' aspect set by the development team.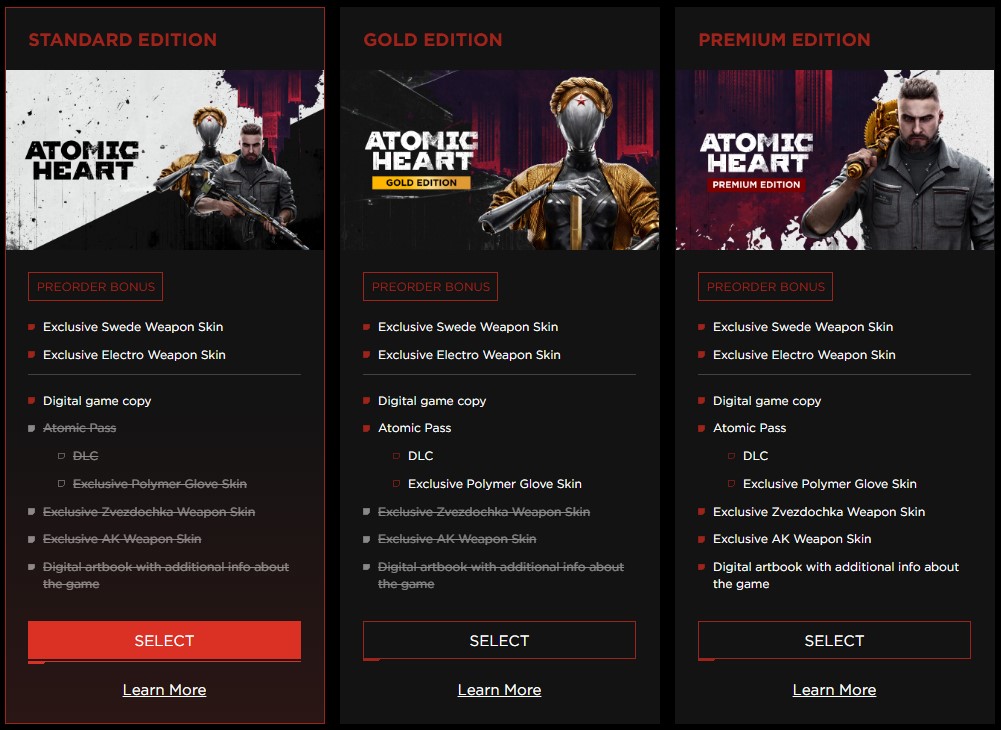 "The entire Atomic Heart experience will be single-player, focusing on the story and player experience. No multiplayer add-ons are planned at this time. The DLCs are intended to greatly expand the player experience with new territories, quests, puzzles, enemies, and character and world stories. We plan to significantly expand both the open-world territories and new complexes and labs – where the player will learn more about the Atomic Heart world and will need to complete new challenges," Bagratuni said in the interview. 
A multiplayer game mode was one of the big ideas that Mundfish had to make the painfully tough choice of abandoning during the development phase. "But it was the right decision; you don't have to chase trends when you create something new and innovative," Robert said, expressing his feelings about the scrapped idea.
Atomic Heart is scheduled for release on February 21st for PC, PlayStation 4, PlayStation 5, Xbox One, and Xbox Series X/S. XBOX Game Pass subscribers can pre-install and play the game on day one of the releases!