Choosing a monitor can often be an intimidating task. There are many different brands, models, and choices to choose from. Terms like LED, LCD, and IPS can be confusing when you only want a simple answer. You've come to the right place if you don't feel like spending hours researching to find the best 23-inch gaming monitor. My goal is to keep things simple and concise, so if you aren't quite sure what to look for in a gaming monitor, keep reading for my comparisons of the top gaming monitors available today.
Here are my picks for the best 23-inch monitors.
---
ASUS VX238H 23 inch Gaming Monitor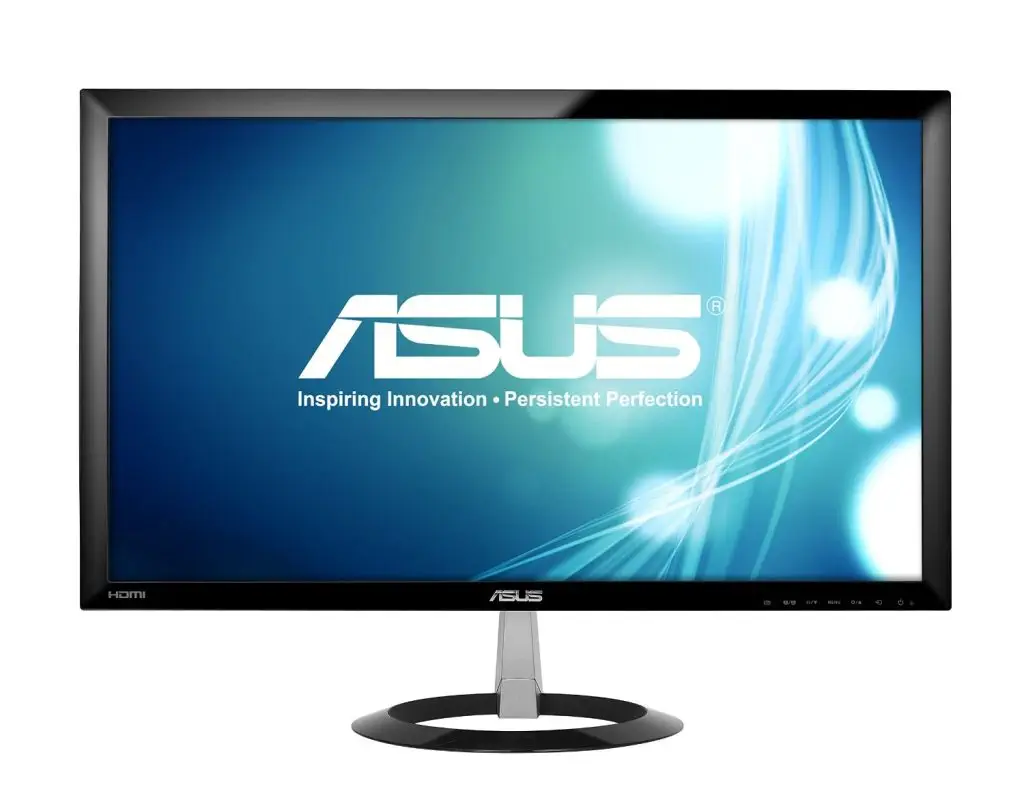 Out of all the extensive research I've done on the best 23-inch gaming monitors, the ASUS VX238H ranks on top, and for a good reason! It's the only 23-inch monitor under $200 bucks that I could find with a 1ms response time – something that is often considered a necessity, especially for gamers who play many games with fast-paced action. Other monitors in this size and price range often start at 5ms or higher, making this one the most responsive 23-inch monitor available.
LED backlit and featured a full HD 1920 x 1080 resolution; this monitor promises adjustable brightness, contrast, and sharpness for lifelike visuals.
In addition to the 1ms response time, another feature most gamers will appreciate is the dual HDMI ports, allowing you to simultaneously hook up the monitor to your computer and a gaming console such as the PS4 or Xbox One. This is the only 23-inch gaming monitor I found that has this feature, and it's perfect for gamers who need a console gaming monitor in addition to their pc.
One of the few downfalls of the ASUS VX238H is that it is not VESA mount compatible. If you desire to buy two or three monitors and mount them side-by-side, you won't be able to do that easily with this particular monitor.
Also, since the display dons a TN panel, it may have limited viewability from varying angles. TN monitors are generally best for direct viewing, as the image and colors tend to bleed out and become distorted from any other angle.
However, since most gamers will be facing the front of the monitor during gameplay, this is usually not an issue. As long as you intend to use the monitor for gaming, internet browsing, or watching movies from a location that is centered directly in front of the monitor, you likely won't encounter any distortion and will be able to enjoy crisp, clear visual quality, making this one of the top gaming monitors you can get.
---
ViewSonic VA2359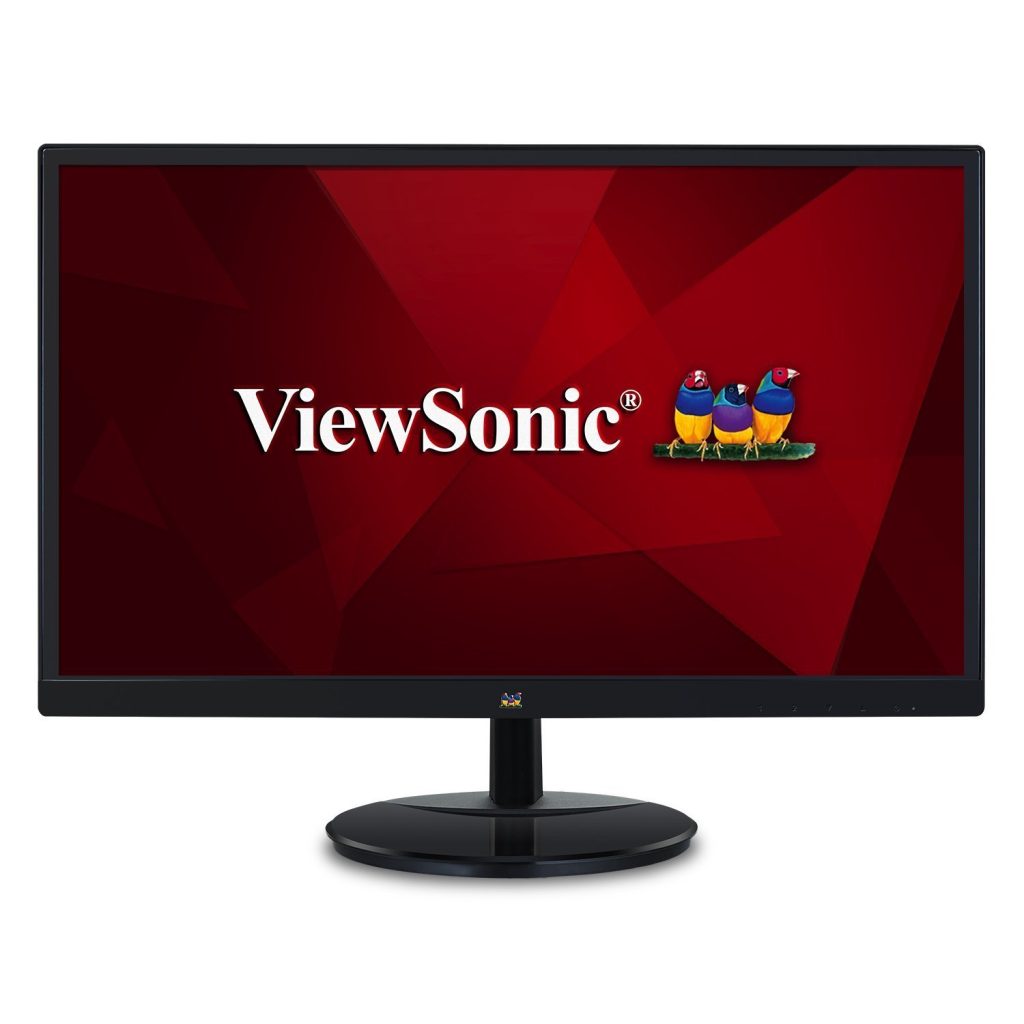 If you're looking for the best IPS gaming monitor, the ViewSonic VA2359 is hard to beat. While it doesn't have the super-low 1ms response rate for some gaming monitors tote, it still comes in around 5ms, which is pretty low, especially for an IPS panel monitor.
LED backlit and featured a full HD 1920 x 1080 resolution for crisp, precise image performance and ultra-wide viewing angles whether gaming or web browsing. The frameless bezel design is minimalistic and elegant, allowing the screen to be the focus. The dual integrated speakers are also a bonus feature that some consumers will appreciate, as there aren't many gaming monitors with speakers on the market.
The HDMI and VGA inputs allow you to connect multiple devices, though it's not quite as flexible as a dual-HDMI setup. If you want to hook up a PS4 or Xbox One, you can do that, but you'll have to run your computer through the VGA input. Not ideal for some, but probably not a dealbreaker for most people.
It is also VESA mount compatible, so if you want to purchase two or more monitors and display them together with a VESA mount, this is an excellent option for dual or triple display setups.
Probably the only downside to this IPS gaming monitor is just that – it's IPS technology, which has a slower response rate by default. Most gamers probably won't notice much ghosting, but if you play competitive, action-oriented games like Overwatch, Call of Duty, and the like, you may find yourself craving a more responsive display.
---
Samsung S24E310HL 23-inch Gaming Monitor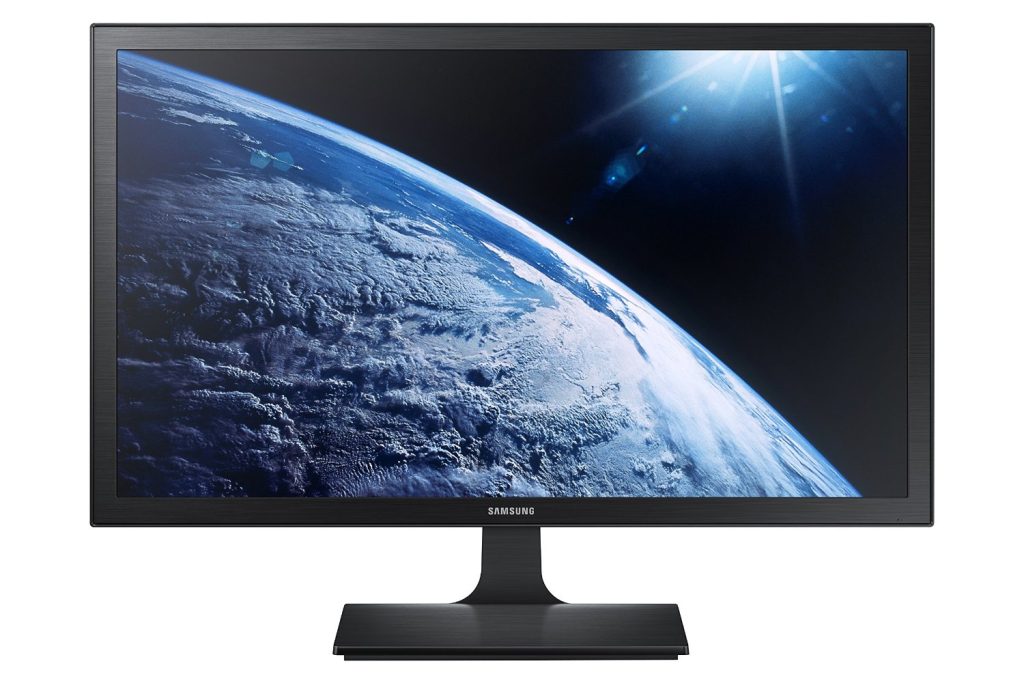 While the features of Samsung's S24E310HL don't help it stand out from the other contenders, it might win over gamers on a budget since it comes in at a slightly lower price than some other options.
LED-backlit display features a 1920 x 1080 resolution and provides a 178° wide viewing angle both horizontally and vertically – unusual in most TN display panels. However, what it gains in visual clarity, it loses in terms of swiftness with a refresh rate of 8ms. This isn't horrible for a modern gaming monitor, but it isn't ideal, either.
Since stunning visuals are this monitor's primary focus, it provides several optimization features to suit your needs. Spend a lot of time browsing the web or working from home? The Eye Saver Mode optimizes viewing comfort by reducing blue light emissions and flickers at the touch of a button. When you're ready to get your game on, flip on the gaming mode, and the monitor will detect changes in scenes, enhance colors, and adjust the contrast so that you can always see everything.
Okay, but what are the cons?
It lacks input compared to similar monitors at this price point, with only one HDMI and VGA port each. And as mentioned before, the 8ms refresh rate may not be fast enough for certain games. If you play many competitive games and accuracy is super important, this probably isn't the best 23-inch monitor for you.
Otherwise, this is a good gaming monitor for gamers looking to spend a little less.
---
HP Pavilion T3M76AA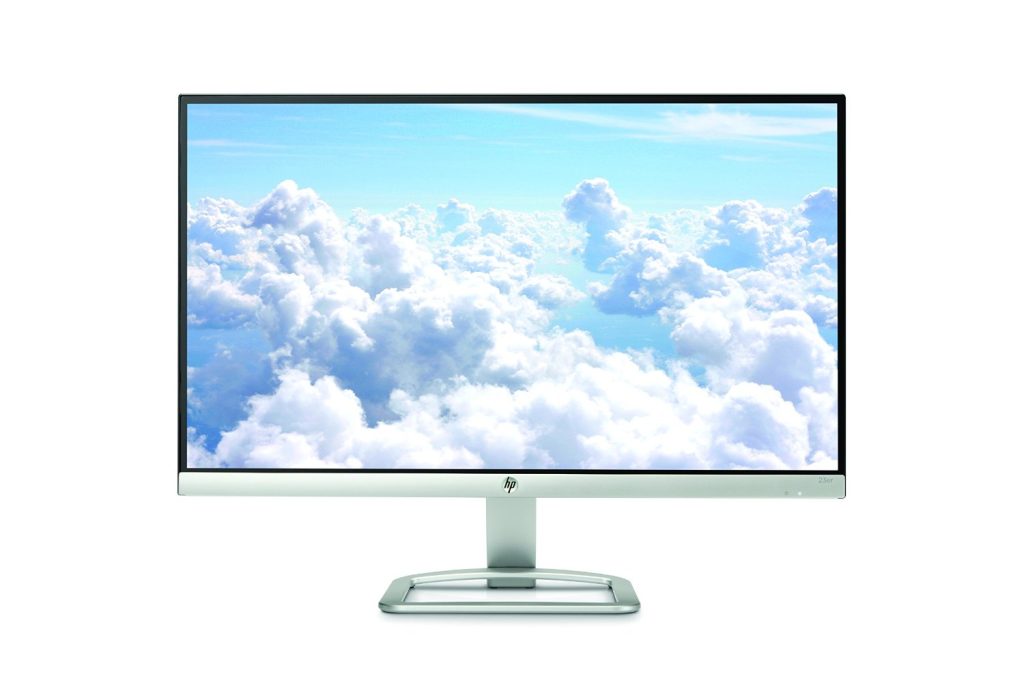 The HP Pavilion T3M76AA is probably the best 23-inch gaming monitor for you if you want to create a multi-monitor setup. Thanks to its features and budget-friendly price point, you can easily buy two of these babies for the price of most single contenders available today.
What makes this monitor so cool? Well, it has a super thin IPS panel display featuring a full HD 1920 x 1080 resolution and has a sleek design thanks to the frameless bezel, delivering an ultra-wide viewing experience and making for a seamless multi-monitor setup. And with a 7ms response rate, this monitor is slightly better than the offering from Samsung in terms of speed.
It boasts vibrant color and lifelike detail from nearly any position due to consistent image clarity maintained across the ultra-wide 178° horizontal and vertical viewing angles.
But of course, there are some downsides.
The previous model featured two HDMI ports in the back, which was nice if you wanted to connect your pc and a game console. With this newer version, they ditched one of the HDMI ports, so if you want to connect a PS4 or Xbox One in addition to your pc, you will have to utilize the VGA port.
Also, like most IPS panels, while the 7ms refresh rate isn't terrible for gaming, it's not ideal. Many fast-paced games that require pinpoint accuracy may suffer an ever-so-slight delay. One that most people might overlook, but hardcore gamers will likely be able to see it in their gameplay. If this isn't a dealbreaker for you, the other features it provides are pretty good – especially the frameless bezel and multi-monitor compatibility!
Overall, I would say this is the top gaming monitor for consumers trying to get a dual or triple monitor setup without breaking the bank.
---
Acer G236HL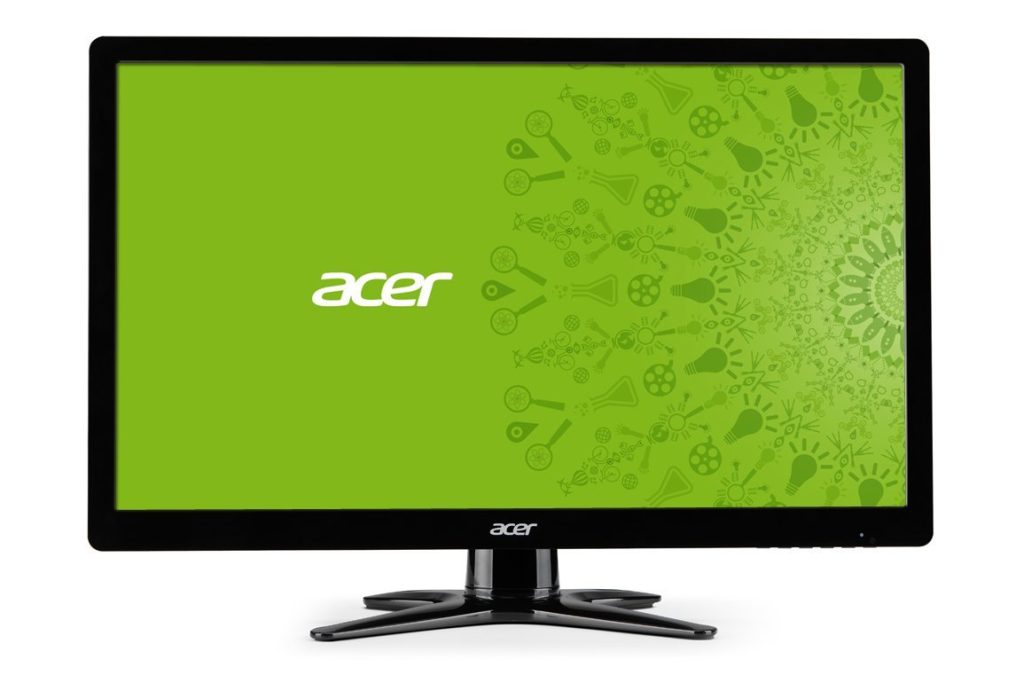 The sleek ​Acer G236HL is a TN gaming monitor that showcases a 23″ widescreen LED screen with 1920 x 1080 resolution. Sporting a super slim profile with an X-shaped stand, it will fit neatly into just about any space.
And the 5 ms response time is a few points lower than some of the other options we've previously discussed and should prevent image distortion during fast-paced gameplay, but it's still not as ideal as a 1 ms gaming monitor.
It also doesn't have VESA mount support, which is unfortunate, as many customers have stated that the mount it comes with isn't the most sturdy design.
But as long as you don't require competition-level accuracy or the ability to mount your monitor, this is one of the best 23-inch gaming monitors you can find in this price range.
---
Conclusion
​Simply put, the top gaming monitor will provide crystal clear colors and crisp image quality, multiple ports to connect your pc and/or gaming consoles, and a super low response rate – the lower, the better!
When in doubt, you can't go wrong with the ASUS VX238H. It's one of the best 23-inch gaming monitors you can buy because of its pristine quality, dual-HDMI inputs, and of course, 1ms response rate that can't be beaten.