WSP Swarm Build MW3 – The WSP Swarm, a standout SMG in Modern Warfare 3, is a force to be reckoned with. Based on the Mini UZI from previous games (and real life), it boasts an insane fire rate of almost 1100 RPM, excellent mobility, and, when maxed out, an intimidating 100-round drum magazine!
In this guide, I'll guide you through the best WSP Swarm loadout and class setup in Call of Duty: Modern Warfare 3, unlocking its full potential as an overpowered primary SMG.
---
Best WSP Swarm Loadout in MW3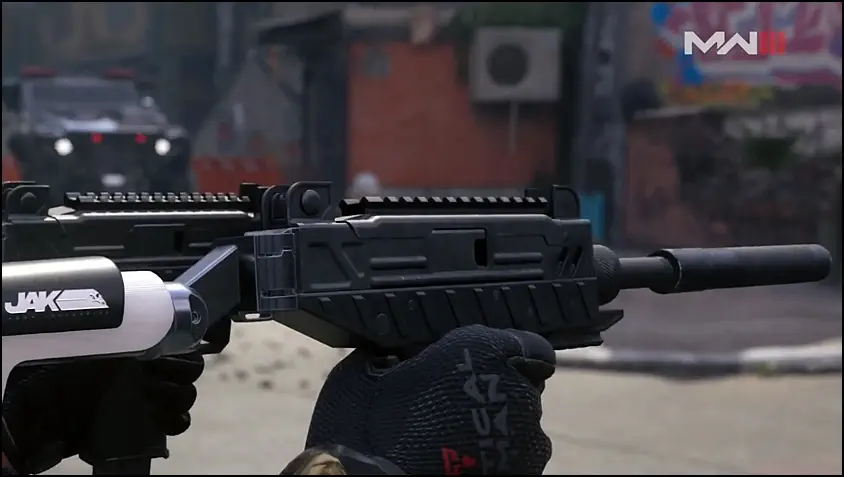 This WSP Swarm loadout aims to tame the jumpy recoil and enhance overall stability while firing. Equipped with the 100 Round Drum magazine, it's ready to dominate the battlefield!
Here are the top attachments to unleash the full potential of the WSP Swarm in MW3:
| Attachment | Choice | Reason |
| --- | --- | --- |
| Muzzle | Monolithic Suppressor S | Makes your shots undetectable by enemy radar and improves recoil control. |
| Underbarrel | XRK Edge BW-4 Handstop | Increases strafing speed and overall movement speed, compensating for mobility lost due to other attachments. |
| Magazine | 100 Round Drum | Boosts ammo capacity to a whopping 100, allowing for relentless carnage. Other attachments counter any downsides perfectly. |
| Stock | FSS Fortress Heavy Stock | Decreases gun kick, horizontal, and vertical recoil, making the recoil pattern predictable and easily manageable. |
| Rear Grip | Marauder Grip | Similar to other attachments, it aids in recoil control. |
---
Best WSP Swarm Class Setup in MW3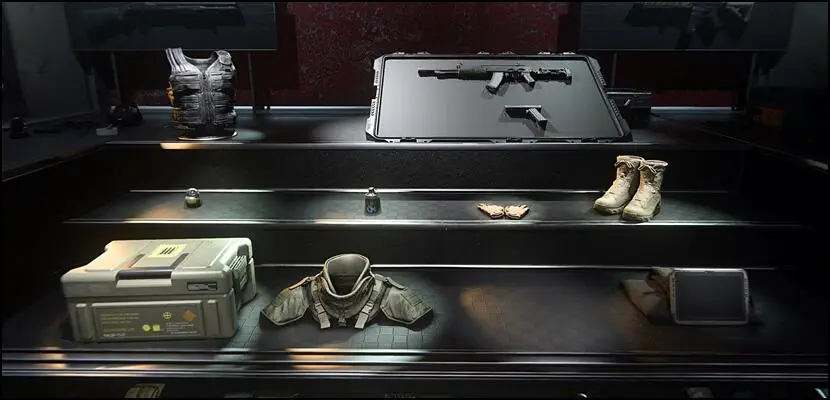 Complement the best WSP Swarm loadout with the best gear and equipment for optimal performance in Modern Warfare 3:
| Equipment | Choice | Reason |
| --- | --- | --- |
| Secondary | COR-45 | A reliable backup option. |
| Vest | Engineer Vest | Engineer Vest allows carrying an extra Gear and two Tacticals instead of one. Swap for the CCT Comms Vest when unlocked. |
| Tactical | Battle Rage | Enables quicker health regeneration and constant Tactical Sprint refreshes when activated. Helps tremendously in escaping sticky situations! |
| Field Equipment | A.C.S. | Deploy it on capturable objectives like hardpoint zones and control points to capture them without entering the zone yourself. |
| Gloves | Scavenger Gloves | Ensures you're always stocked on ammunition without needing to rely on a Munitions Box. |
| Boots | Lightweight Boots | Increases movement speed – plain, simple, and ever-effective! |
| Gear #1 | EOD Padding | Decreases damage from non-killstreak explosives and fire, allowing you to occasionally tank a frag grenade or two! |
| Gear #2 | Bone Conduction Headset | Reduces combat noise and enhances your ability to detect enemy footsteps and gunshots, providing a game-changing advantage. |
---
For more COD MW3 loadouts, click here!
---