Lightfall is finally upon us in Destiny 2, and among the latest additions to the game are tons of interesting new weapons to check out. One of the latest additions is the Synchronic Roulette, a Strand Submachine Gun that fires at 600 RPM and can roll with some fun new perks.
In this guide, we'll go over the best perk combinations (aka GOD ROLLS) for this SMG in PvE and PvP and show you how to get one for yourself in Destiny 2!
---
Synchronic Roulette God Roll for PvE
I've been running this SMG on my Threadling Warlock, and it's a very fun weapon to use. Here are my recommendations on what perks you should chase on the Synchronic Roulette:
| | | |
| --- | --- | --- |
| Barrel: | Arrowhead Brake | The weapon suffers from poor handling and has a bit of a kick for a Precision Frame. This will fix both of those problems. |
| Magazine: | Ricochet Rounds | Ricochet provides a nice, balanced boost to its Stability and Range. We can ignore the low Reload Speed because of Trait #1. |
| Trait #1: | Envious Assassin | This new perk can overflow the gun's magazine based on the number of rapid kills you get with your other weapons. |
| Trait #2: | Hatchling | Another new perk that is very effective in dealing with ads. |
| Masterwork: | Handling | To boost the ready-and-aim speed even further. |
| Mod: | Minor Spec | Extra boost to the damage against weaker targets. |
The new 'Hatchling' perk synergizes exceptionally well with builds that are focused on generating and buffing Threadlings. Paired with the unique origin trait, Nanotech Tracer Rockets, the Synchronic Roulette becomes an absolute ad-clearing beast with the above perks. I recommend running it with a good wave frame grenade launcher (like the Harsh Language) in the secondary weapon slot to consistently get the rapid kills needed to proc Envious Assassin, so you never need to reload manually ever again!
---
Synchronic Roulette God Roll for PvP
Barrel:
Corkscrew Rifling
Nice and balanced +5 boost to handling, range and stability.
Magazine:
High-Caliber Rounds
Grants +5 Range and makes your targets

flinch

.
Trait #1:
Keep Away
Boosts range, reload speed, and accuracy when enemies are not in close proximity. All three stats are crucial in PvP!
Trait #2:
Kill Clip
Reload right after a final blow to grant 25% increased damage.
Masterwork:
Handling
To boost the ready-and-aim speed even further.
Mod:
Counterbalance Stock
You can swap this out for Targeting Adjuster if you're not bothered by the recoil.
While there are much better alternatives to the Synchronic Roulette for use in PvP (Ikelos, Shayura), keeping a copy in your vault is always recommended if you get one with some excellent rolls. You never know when Bungie might turn it into a "meta weapon" with a slight buff!
---
How to Get Synchronic Roulette in Destiny 2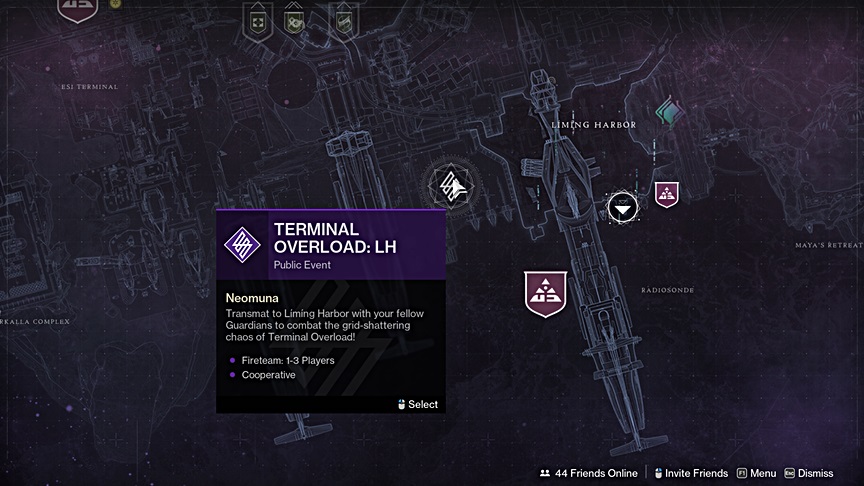 The Synchronic Roulette is a weapon exclusive to the new Neomuna destination. You can farm it by completing the new Terminal Overload activity in Liming Harbor and opening the chest at the end with a Terminal Overload key. Note that Terminal Overload is a public event that rotates around the three regions in Neomuna on a daily basis. Each region has a different weapon reward, so you'll have to wait till the Vex Incursion Zone is in Liming Harbor to farm the Synchronic Roulette!
---
That is everything you need to know about how to get the new high-tech submachine gun in Destiny 2 and its god-roll perks. Leave a comment if this guide helped, and stay tuned to Gamer Haul for more!
Destiny 2: Lightfall is available now for PC, PS4, PS5, Xbox One, and Xbox Series X|S.