Choose Super Admin Starfield – The "Operation Starseed" mission in Starfield presents a unique and intriguing scenario. You find yourself in The Crucible, a society inhabited by historical figures from Earth's past. The pivotal decision you must make is who should become the new leader: Franklin D. Roosevelt or Queen Amanirenas. This choice will shape the future of the Crucible.
In this article, we'll explore the outcomes of each choice to help you decide which path to take.
---
Table of Contents
---
What Happens if You Choose Franklin as the New Super Admin?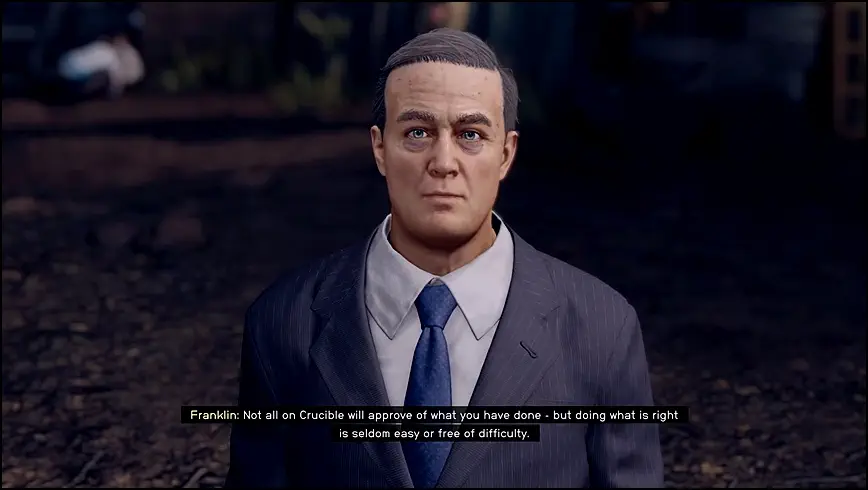 Selecting "Reboot with Super-Admin: Franklin Roosevelt" means you support Roosevelt's vision for the Crucible. He plans to lead the Crucible toward development, with the clones working and governing themselves for twenty years until they are "worthy of going to the stars." This choice signifies a commitment to Roosevelt's principles and ideas for the Crucible's future.
Amanirenas, the alternative candidate, will not harbor resentment towards you for this choice. She expresses her desire to find common ground with you and hopes that, with time, she can persuade Roosevelt to adopt some of her strategies.
---
What Happens if You Choose Amanirenas as the New Super Admin?
Opting for "Reboot with Super-Admin: Amanirenas" aligns you with the Believers' perspective on the Crucible's future. Queen Amanirenas intends to lead The Crucible in a relentless pursuit to break the cycle of oppression and greed and usher in a "golden age." However, she also respects and adheres to Roosevelt's 20-year agreement before taking more significant steps.
In the end, the right choice depends on your Starfield character's values and beliefs. Whether you side with FDR or Amanirenas in Starfield's Operation Starseed, you will receive a generous reward of 6,000 Credits for your decision. So, make your choice based on the principles and vision that resonate most with your character's ideals!
---
Click here to check out our latest Starfield guides!
That's all we have for you on whether you should choose FDR or Amanirenas as the Super-Admin of The Crucible in Starfield's "Operation Starseed" side mission!
If you liked this article and found it helpful, let us know in the comments below. And remember to stay tuned to Gamer Haul for the latest updates and top-notch guides for your favorite games!
---