In The Legend of Zelda: Tears of the Kingdom, you'll encounter challenging enemies like the Frox, a formidable miniboss found in the Depths. While this giant-sized frog may seem intimidating with its armored skin and tusks, with the right strategy, it will take no more than a few seconds to beat.
In this guide, we'll walk you through the steps to easily defeat the Frox and claim victory!
---
How to Defeat Frox in Tears of the Kingdom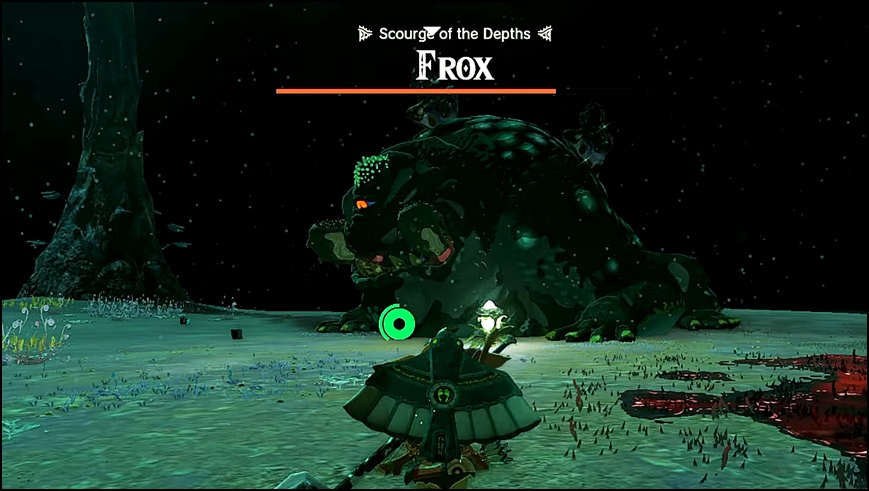 There are, essentially, two mechanics involved in defeating the Frox, Scourge of the Depths, in battle: Staggering or stunning and destroying the crystals on its back.
---
Here is the step-by-step on how to beat Frox with relative ease in Zelda: TOTK:
Stun the Frox

:
Stand at a moderate distance and aim for the Frox's eye with your bow.
Shoot an arrow to stagger the Frox and make it fall on its stomach.
Remember, you can fuse Keese Eyeballs with your arrows to add tracking capability.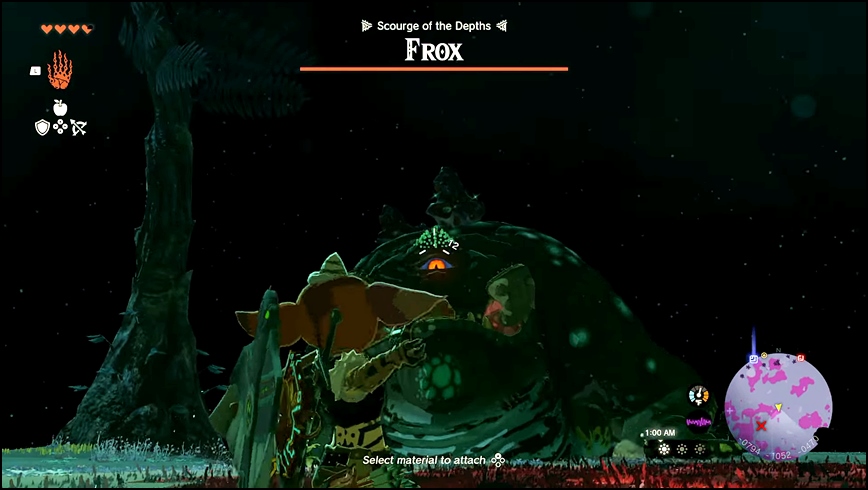 ---
Break the Crystals

:
Sprint up the Frox's arms and climb onto its back.
Use a two-handed weapon like the Boulder Hammer to destroy the crystals.
The charged heavy attack of the Boulder Hammer can hit multiple crystals simultaneously.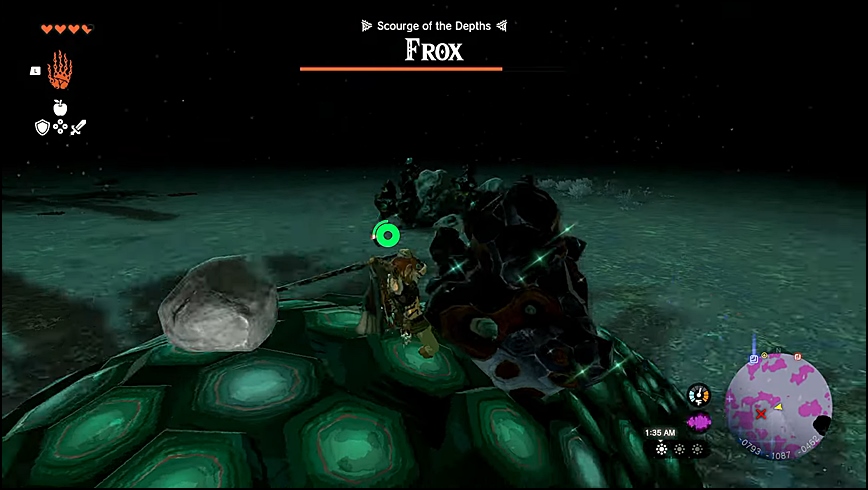 ---
Repeat Stunning and Crystal Breaking

:
As the Frox starts to get back on its feet – jump off and paraglide away to a safe distance.
Prepare to stun the Frox again by throwing a Bomb Flower into its mouth during the "vacuum attack."
If you don't have a Bomb Flower, keep running around to dodge the air attack and shoot the Frox's eye after it ends to stun it.
Return to the Frox's back and destroy any remaining crystals.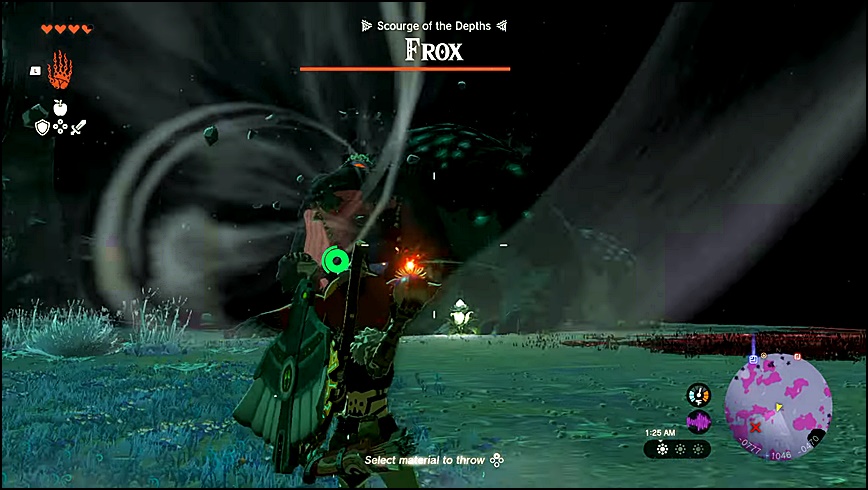 ---
Final Stun and Defeat

:
As you get thrown into the air, shoot another arrow at the Frox's eye to stun it a third time.
Seize the opportunity to finish off the remaining crystals and defeat the Frox.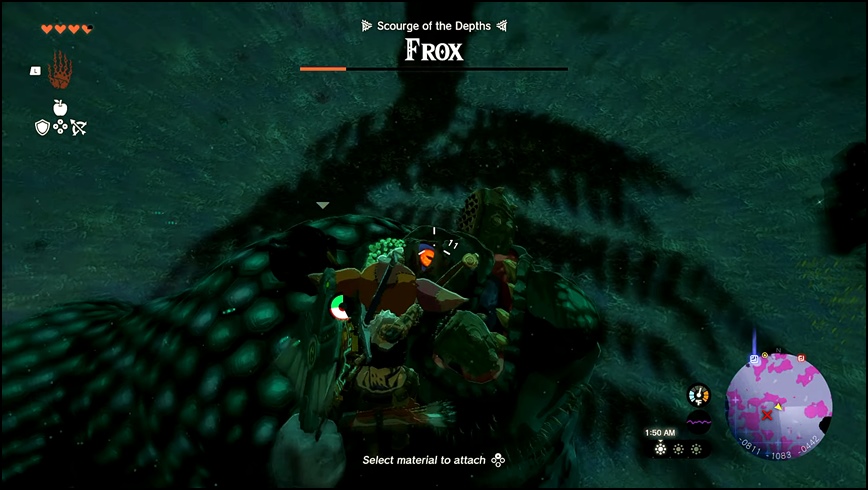 ---
Frox Loot in Zelda: Tears of the Kingdom
A defeated Frox will drop the following loot:
Frox Fang
Frox Fingernail
Frox Guts
Zonaite
Large Zonaite
Large Crystallized Charge
---
Click here to check out our latest Zelda: TOTK guides!
Those are all the tips and tricks you need to know to easily and quickly defeat the Frox in The Legend of Zelda: Tears of the Kingdom!
If you liked this article and found it helpful, let us know in the comments below. And don't forget to keep an eye on Gamer Haul for the latest updates and best guides for your favorite games!
---