The Fortnite x My Hero Academia anime-crossover event has officially arrived in-game, along with a slew of themed quests for players to complete in order to earn various rewards. These rewards range from cosmetics with MHA-themed cosmetics to XP rewards that go towards leveling up your Chapter 4 Season 1 Battle Pass. One such MHA-themed challenge that players can complete in exchange for 20,000 Battle Pass XP is the 'Rescue Training Dummies in the Water' quest. Players may have some confusion regarding this specific challenge since the game is ambiguous about how to complete the task. Here's how to do it all in one go!
How to 'Rescue Training Dummies in the Water' in Fortnite
Locating these poor training dummies is the first step toward rescuing them. However, these training dummies are relatively easy to find thanks to this quest's simplicity. Except for one stuck in the ice near Brutal Bastion, their locations are all set to specific places on the map and are all in water bodies. Refer to the blue markers on the map below to know where exactly you need to go:
After spotting a training dummy:
Swim as near it as possible until an 'Interact' prompt appears above it.
Hold the interact button ('F'/'E' key for most players) until the dummy disappears from the spot.
Repeat for the remaining five, and you will have finished this simple mission.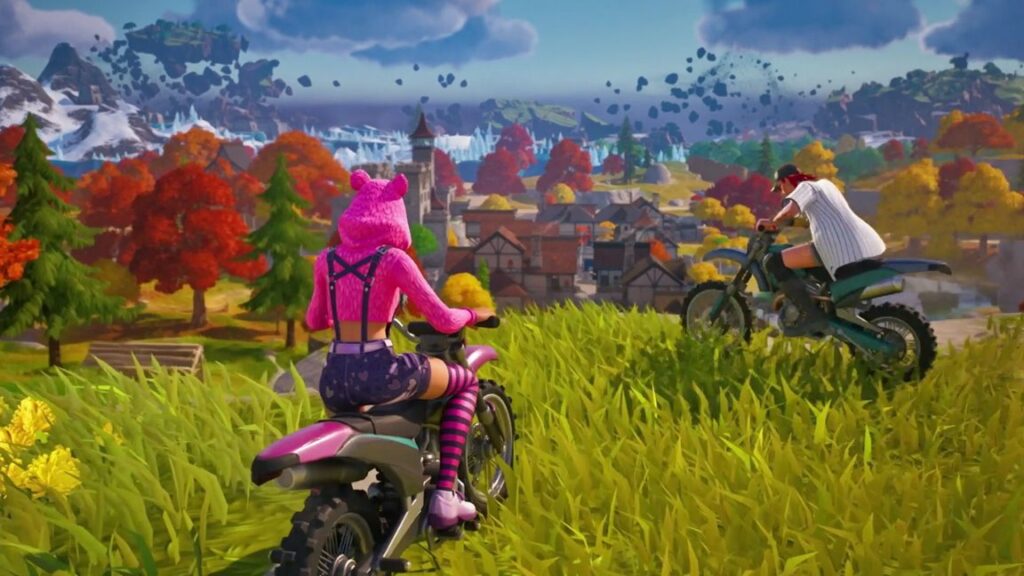 Pro Tip: While on the spawn island, make a mental route plan based on the Battle Bus path. Land on the nearest dummy as soon as the match commences and get on a Dirt Bike to navigate to the rest. In this manner, you will be able to complete the objective relatively quickly and, if you are fortunate with the Storm, in a single match. The Dirt Bike is also excellent for evading those firing at you as you try to finish your objectives peacefully. So, you don't need to waste time looking for loot. All the best!
Fortnite Chapter 4 Season 1 x My Hero Academia crossover event is available now for Playstation 4, Playstation 5, Xbox One, Xbox Series X/S, Nintendo Switch, Android devices, and PC.