My Hero Academia, the iconic anime franchise, is the most recent addition to Fortnite's ever-expanding multiverse as the game's latest crossover with an anime series after the one with Dragon Ball. And, as is customary, a decent crossover brings a slew of new Weekly Quests for players to complete in return for some sweet rewards. In this guide, let's learn how to enter the new My Hero Academia-inspired game mode and secure the 'Rescue Points' at this 'Hero Training Gym' to complete the related challenge.
How to Play the New 'Hero Training Gym' Game Mode
To complete this specific 'Creative Mode' quest, we first need to get to the 'Hero Training Gym' in-game. You can do so by going into the game mode selection menu, scrolling down to 'Epic's Picks,' and selecting 'Hero Training Gym.' Alternatively, copy-paste the custom island code for the Hero Training Gym after navigating to the 'Custom Island' menu in the game mode selection screen: 6917-7775-5190 and press 'ENTER.'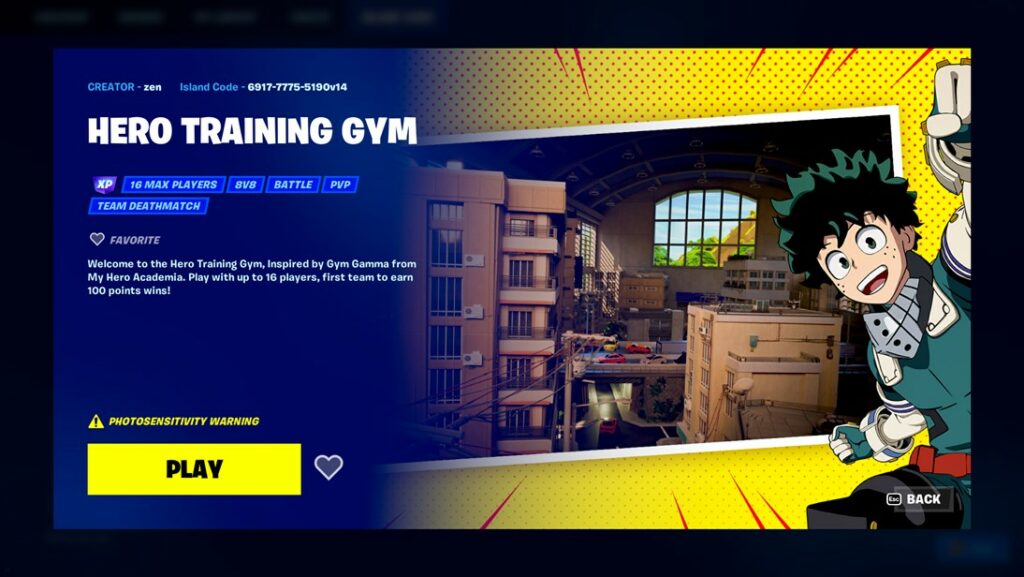 Press the 'Play' button after locating the new game mode and wait for the matchmaking system to find you a match. Once the game has begun, you will find yourself in a 'Locker Room' where you can select your loadout for the Team Deathmatch/Capture-type game mode. Select your weapon loadout along with a healing item from the right side of the room and go into one of the three rooms on the left to select your 'Class': 'Tank,' 'Assault,' or 'Support.'
How to Secure Rescue Points Inside the Hero Training Gym
Your aim in this new game mode is to seize more rescue spots than the opposition side – while removing any threats to yours. These 'Rescue Points' appear at various locations across the battlefield a few seconds after the match begins and are signified by a white circle encircling the zone and a 'Capture the Zone' phrase with a logo above it. They're hard to miss. As soon as one appears, rush to it with your team.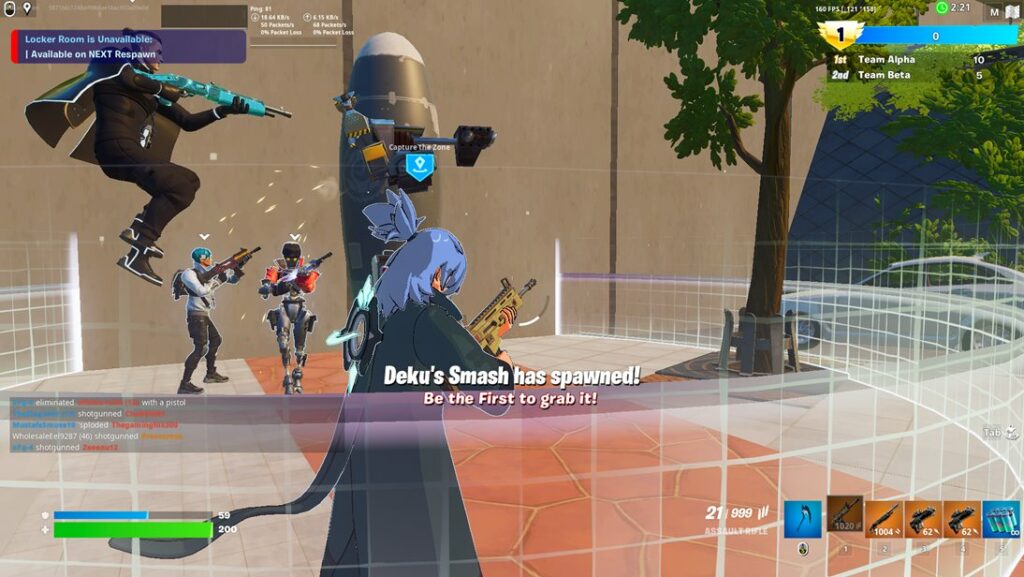 To begin capturing the Rescue Point, walk inside it and stay inside the circle until the outline completely turns blue. You will be greeted with the message "Team Alpha/Bravo has secured the Rescue Point," which indicates that you have successfully captured it.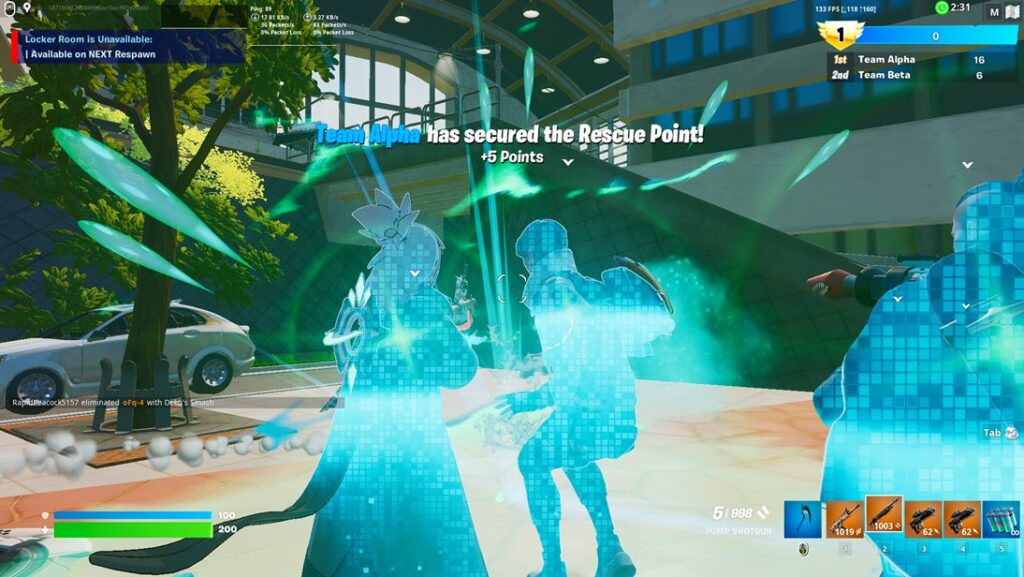 These 'Rescue Points' appear one after the other with minimal delay, so don't be worried if your team is wiped once or twice by the enemy – you'll have lots of chances to grab several points before the fight is over.
Fortnite Chapter 4 Season 1 x My Hero Academia crossover event is available now for Playstation 4, Playstation 5, Xbox One, Xbox Series X/S, Nintendo Switch, Android devices, and PC.