A significant part of the Dead by Daylight community appears pretty disappointed and unimpressed with the upcoming Killer and perks in the new Tools of Torment chapter, with a select few excited about the new content only due to The Skull Merchant's dashing looks.
The Skull Merchant is DBD's newest original female Killer, who'll be introduced with the forthcoming chapter, Tools of Torment. Her power, Eyes in the Sky, gives her four drones to place around the map, which hover in the sky and scan for Survivors in a small radius, alerting her if any are detected. Survivors can, however, disable these drones by dodging the 'scanning lines' and getting close to them to perform a 'hacking interaction.' While not much has been talked about in terms of Killer Perks that work to strengthen the Killer's Power, the community already looks pretty distraught that the developers at Behaviour Interactive have decided to add yet another "passive M1 Killer" to the asymmetrical horror game.
With Killers like the terrifying and bloodthirsty Oni already in the game who can hunt down survivors without the need for any sci-fi technology, The Skull Merchant's surveillance ability does undoubtedly fall short of impressing any long-time players. Furthermore, the new 'Eyes in the Sky' power appears to be a step down compared to The Nemesis' Zombies and The Knight's Guards, which, in addition to working as surveillance for the Killer, can also deal damage to Survivors.
The comments section of the most recent Behind the Scenes video and the Official Trailer for the new chapter are both loaded with negative comments from unhappy players, indicating that Behaviour Interactive has failed to match the community's expectations with its Tools of Torment announcements. "It doesn't matter if she knows where all the survivors are at all times because she can't do anything about it," reads one of the video's top comments.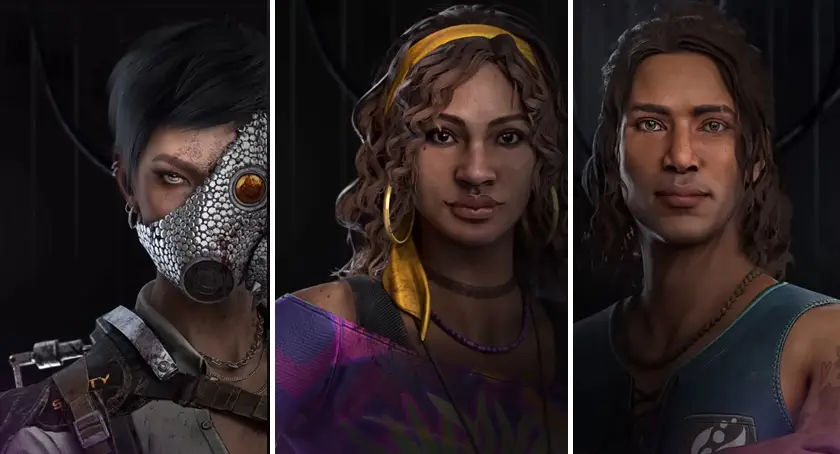 Another source of skepticism comes from the new Survivor perks that will be introduced with the game's first 'sibling survivors,' Renato and Thalita, in the upcoming chapter. These new perks, categorized as 'Teamwork Perks,' will, in Senior Creative Director Dave Richard's words, "unlock something more powerful" when used "in the same match, at the same time." Curiously, players do not appear to be much impressed by this either, and only time will tell if these perks will find their way into the team strategy meta following the March 7 release of the Tools of Torment chapter.
---
Click here to read the latest news in gaming!
Dead by Daylight Chapter 27: Tools Of Torment is scheduled for release on March 7, 2023, on PS 5, PS 4, Xbox Series X/S, Xbox One, Nintendo Switch, PC, IOS, and Android.