This Gamer Haul guide will go through the best settings for Wild Hearts, EA and Koei Tecmo's upcoming hunting/action RPG. These graphics settings will help you strike a good balance between performance and aesthetics, allowing you to achieve the highest frame rates on your PC without compromising too much visual quality.
---
Wild Hearts Best Settings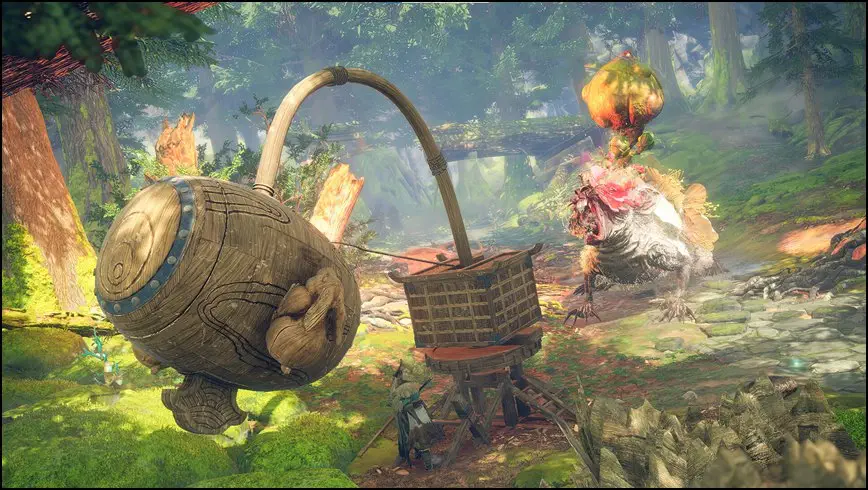 Without further ado, here are my recommended graphics settings for Wild Hearts:
Resolution: 1920×1080

Set this to your monitor's native resolution.

Upscaling: Disabled

Upscaling in this game makes it look like a blurry mess.

Windowed: Fullscreen
VSync: Disabled

Unless you're experiencing screen-tearing, there is no reason to enable VSync.

FPS Limit: Unlimited

You can set this to your monitor's refresh rate, but I prefer uncapped.

Preset: Custom
Textures: Medium
Model Quality: Medium
Texture Filtering: High

This is the only setting that doesn't impact your FPS too heavily.

Particle Effects: Low

Setting this to medium or high causes FPS drops in combat.

Procedural Density: Medium
Shadows: Low

It makes the game look 'cleaner' while also being less taxing on your hardware.

Reflections: Low

Not many reflecting surfaces in this game; no reason for a higher setting.

Global Illumination: Medium
Clouds: Medium/Low
Anti-Aliasing: TAA
Motion Blur: Disabled
Ambient Occlusion: Enabled

Disable it if you need more frames!

Depth of Field (DOF): Enabled
---
Wild Hearts Performance Analysis
Wild Hearts adds a fresh twist to the hunting genre of video games and may appeal to fans of the Monster Hunter series, but what good is it if it's unplayable even on a high-end PC? I'm not going to sugarcoat it: the devs didn't do a great job optimizing this game. In fact, it has one of the poorest performances of any game I've played in the past few months. During my testing, I could not achieve even a steady 60 FPS with all-Medium settings on my RTX 3060ti system, thus forcing me to recommend 'Low' for several of the above graphics settings.
| | | |
| --- | --- | --- |
| Lowest FPS | Average FPS | Maximum FPS |
| 17 | 37 | 61 |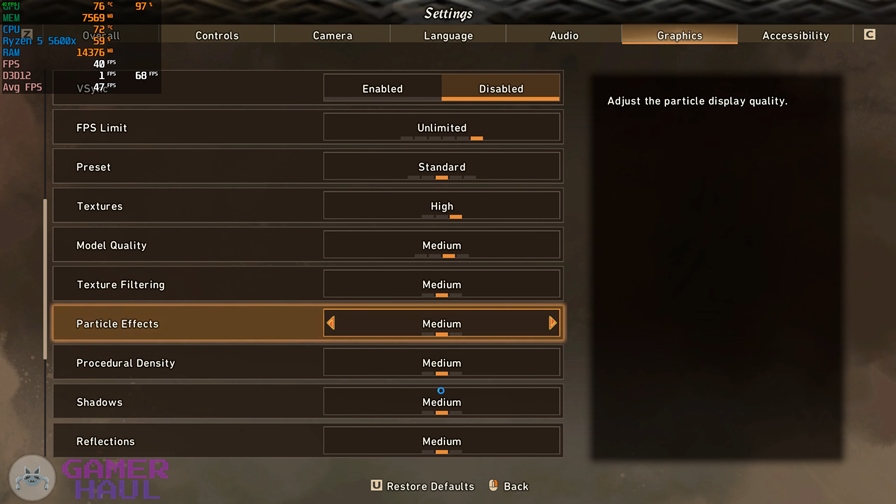 This game has a lot of potential as a next-gen hunting game, but it doesn't perform as a AAA title should at launch, and I expect it to take several patches and driver updates before it becomes playable on a medium-end PC. That being said, I cannot recommend Wild Hearts to GTX 1050 Ti, GTX 1650, or any other low-end GPU users until the developers address the performance and optimization concerns.
---
Check out the latest gaming guides by clicking here.
---
Wild Hearts is the upcoming Monster Hunter-inspired action RPG developed by Koei Tecmo-owned Omega Force and published by Electronic Arts under its EA Originals label. Mostly known for their 'Musō' or Warriors games like the ones from the popular Dynasty Warriors series, Wild Hearts is Omega Force's take on the hunting genre "where technology gives you a fighting chance against giant nature-infused beasts." The game offers a unique gameplay aspect that is unlike any other hunting game: the 'Karakuri,' which is essentially a set of tools, buildings, and weaponry that you can construct mid-battle to open up creative new ways to bring down your prey. If you are a Monster Hunter fan, Wild Hearts is definitely something you should look into!
Wild Hearts is available for pre-order now and scheduled for release on February 16, 2023, for PC, and on February 17, 2023, on PlayStation 5 and Xbox Series X/S. You can play a 10-hour trial version of the game with an EA Play subscription.