Wild Hearts is one of those few games with such a robust character creation system that you could find yourself lost in it for hours. It has hundreds of customization options, ranging from body type to face shape to irises and even eyelashes. But don't worry if you're not pleased with how your character looks once you start playing the game; Wild Hearts is also one of those few games that allow you to change your character's appearance even after the campaign has begun! This guide will show you exactly how you go about doing that.
---
How to Edit Character Appearance in Wild Hearts
Wild Hearts doesn't have a pause menu option or a vendor for "plastic surgery" or something, but you can still change your character's appearance by unlocking a specific Karakuri item. Here's a quick step-by-step guide on how to do it:
STEP #1

– Get Enough Kemono Orbs

You'll need 1,500 Kemono Orbs (or more if you need the connecting upgrades) to unlock the item in question. Although they are dropped as rewards for various activities in the game, hunting giant Kemonos is the most reliable way to farm them.

Here is a list of the giant Kemonos I recommend going after to consistently farm these orbs because they take only a few minutes to defeat:
| Kemono | Location | Elemental Weakness | Weapon Weakness |
| --- | --- | --- | --- |
| Kingtusk | Blossom Trail | Fire | Slashing, Piercing |
| Sapscourge | Blossom Trail | Fire | Slashing |
| Gritdog | Spirit Isle Hunt | Wind | Slashing, Piercing |
#TIP: Repeated hits on the beasts' weak spots will cause a few more Kemono Orbs to drop.
---
STEP #2

– Acquire the Karakuri

Once you've gathered enough Kemono Orbs, go to the Karakuri tab from the Menu screen and scroll down till you locate the 'Looking Glass' Dragon Karakuri shown below. Note that before you can buy the Looking Glass, you must first unlock the other linked Karakuri upgrades in the tree. Hence, if you don't have enough Orbs, go back to Step 1!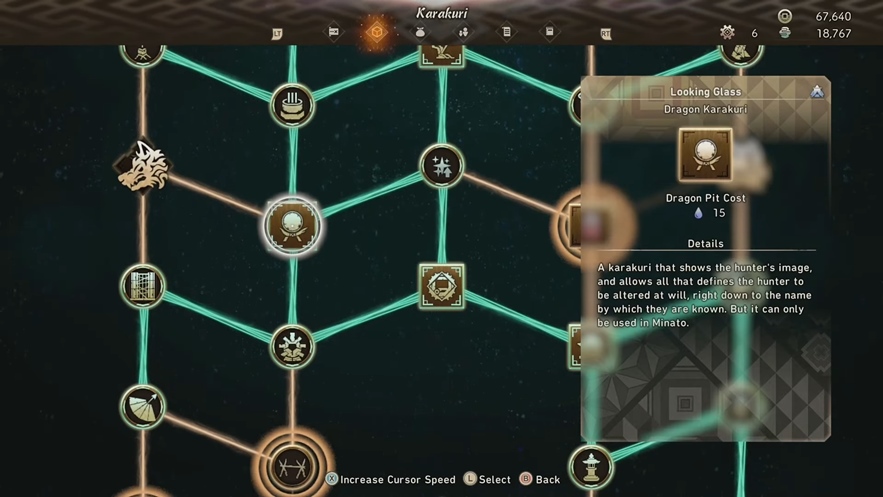 ---
STEP #3

– Build the Mirror

Head back to Minato town or any other camp on the map to build your Looking Glass. Once created, you can access the Character Creation screen at any time by interacting with your new magic mirror by pressing L2 and selecting 'Change Appearance.'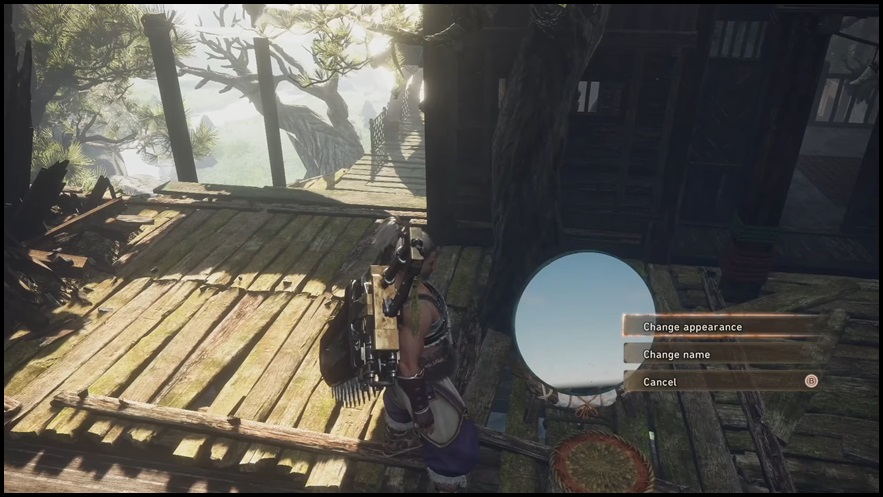 ---
Check out our latest gaming guides by clicking here.
That's everything you need to know about changing your character's appearance after you've already started playing Wild Hearts. While you're at it, don't forget to check out our Wild Hearts Best Settings guide to make your game run as smoothly as possible on PC!
Wild Hearts is available now for PC, PlayStation 5, and Xbox Series X/S.