Destiny 2 boasts a large arsenal of weapons and armor to equip your Guardians with. As with any DLC, this arsenal is set to expand significantly in the future Lightfall expansion. Fans will also have to say goodbye to specific weapons, which will be removed from the loot pool to avoid over-diversification and allow higher chances to acquire newer weapons.
In a blog post yesterday, Bungie revealed which playlist weapons would be removed from Destiny 2's loot pool in Season 19 while remaining silent on the fate of the existing seasonal weapons. In this Gamer Haul article, we'll go over every playlist (Nightfall, Iron Banner & Trials of Osiris) weapon that has been confirmed to leave Destiny 2 when Lightfall arrives, as well as seasonal weapons that won't be acquirable through Vendors anymore.
---
Playlist Weapons Leaving Destiny 2 in Lightfall
1.
Nightfall Weapons
Horror's Least (Pulse Rifle)
D.F.A. (Hand Cannon)

---
2.
Iron Banner Weapons
Razor's Edge (Sword)
Frontier's Cry (Hand Cannon)

---
3.
Trials of Osiris Weapons
Burden of Guilt (Fusion Rifle)
Forgiveness (Sidearm)

---
Seasonal Weapons Leaving Destiny 2 in Lightfall (Unconfirmed)
With the playlist weapons out of the way, here are all the Legendary seasonal weapons in the game that you will no longer be able to craft in Destiny 2 once Lightfall lands. You can acquire these weapons (and their patterns) right now by completing Seasonal Playlist activities and by purchasing them from the Season Vendors at the H.E.L.M. These may, however, be added to the list of random world drops or as random drops in a playlist activity such as Dares of Eternity. We recommend that you start working on acquiring the weapon patterns for your favorites ASAP!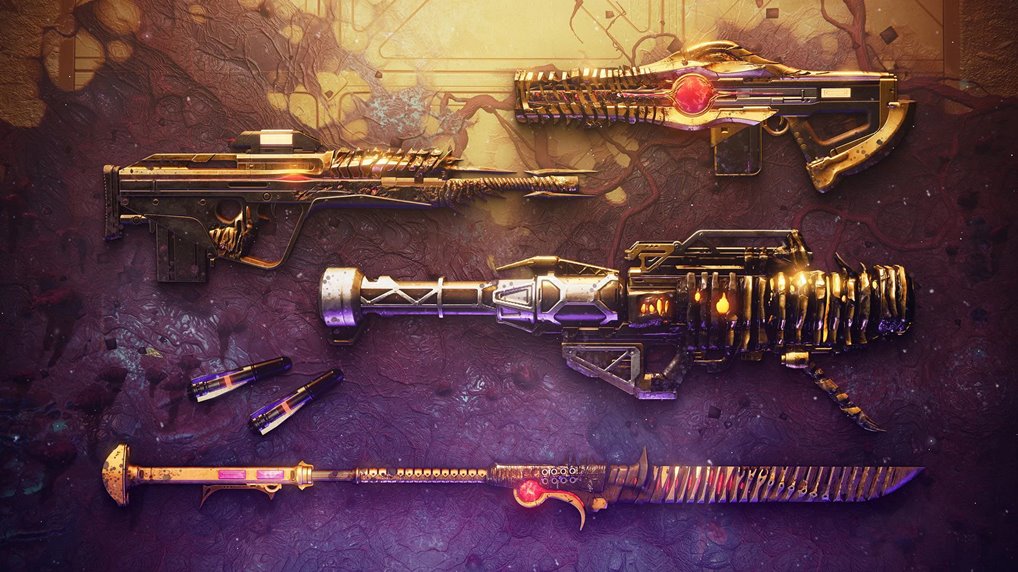 ---
1.
Exo Frame Weapons
IKELOS Weapons

IKELOS_HC_v1.0.3
IKELOS_SG_v1.0.3
IKELOS_SR_v1.0.3
IKELOS_SMG_v1.0.3

Season of the Seraph Weapons

Fire and Forget
Tripwire Canary
Disparity
Path of Least Resistance
Judgment of Kelgorath
Retrofit Escapade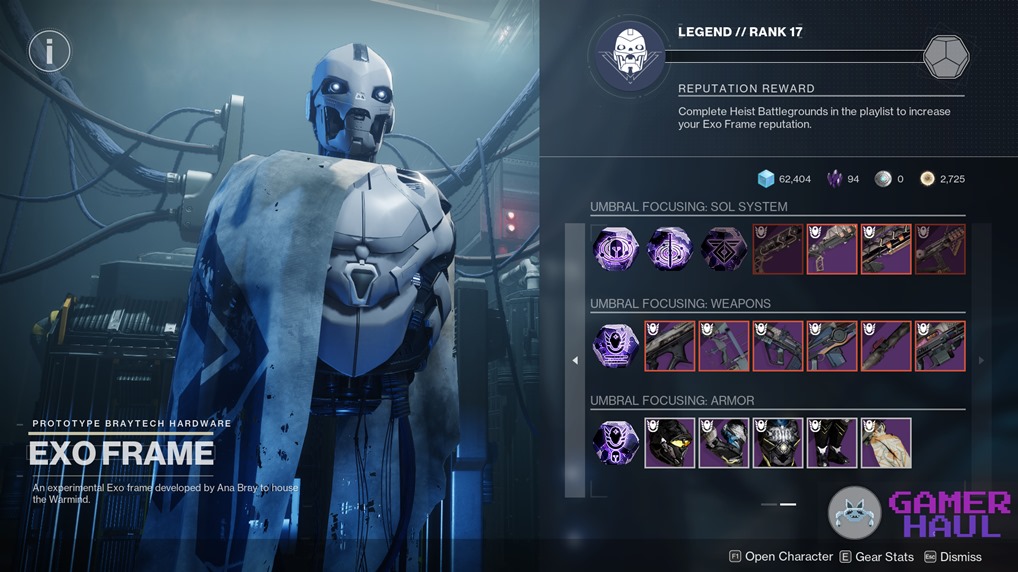 ---
2.
Star Chart Weapons
Tarnished Mettle
Blood Feud
Brigand's Law
No Reprieve
Sailspy Pitchglass
Planck's Stride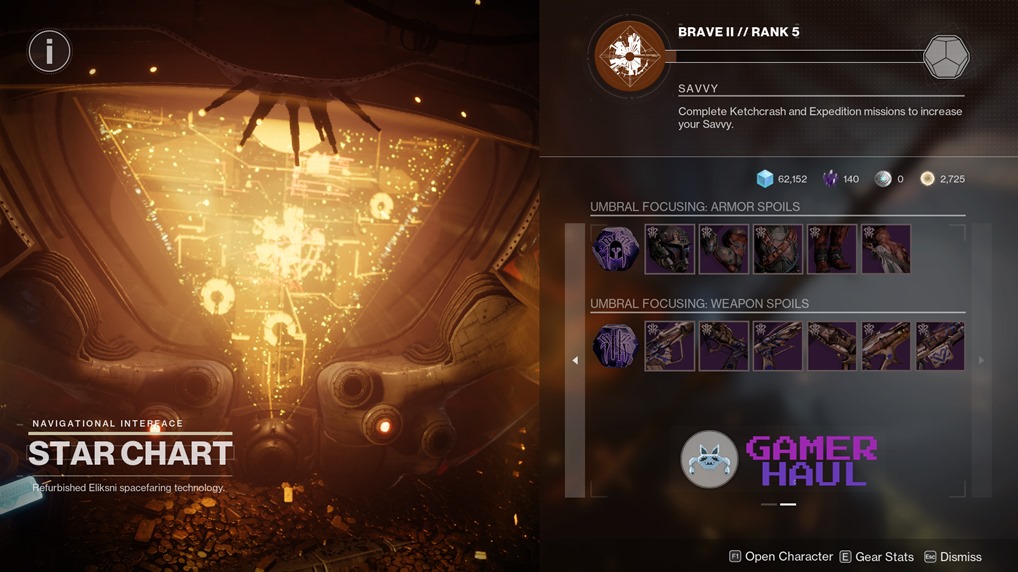 ---
3.
Crown of Sorrow Weapons
Opulent Weapons

Austringer
Drang (Baroque)
Beloved
Calus Mini-Tool

Haunted Weapons

Hollow Denial
Bump In the Night
Tears of Contrition
Nezarec's Whisper
Firefright
Without Remorse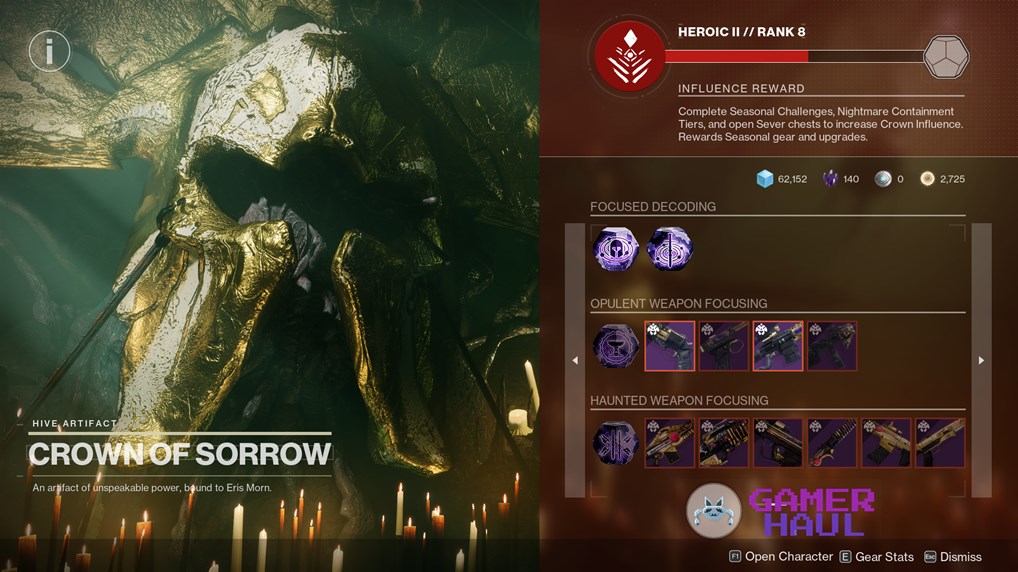 ---
4.
War Table Weapons
Explosive Personality
Recurrent Impact
Under Your Skin
Sweet Sorrow
Thoughtless
Piece of Mind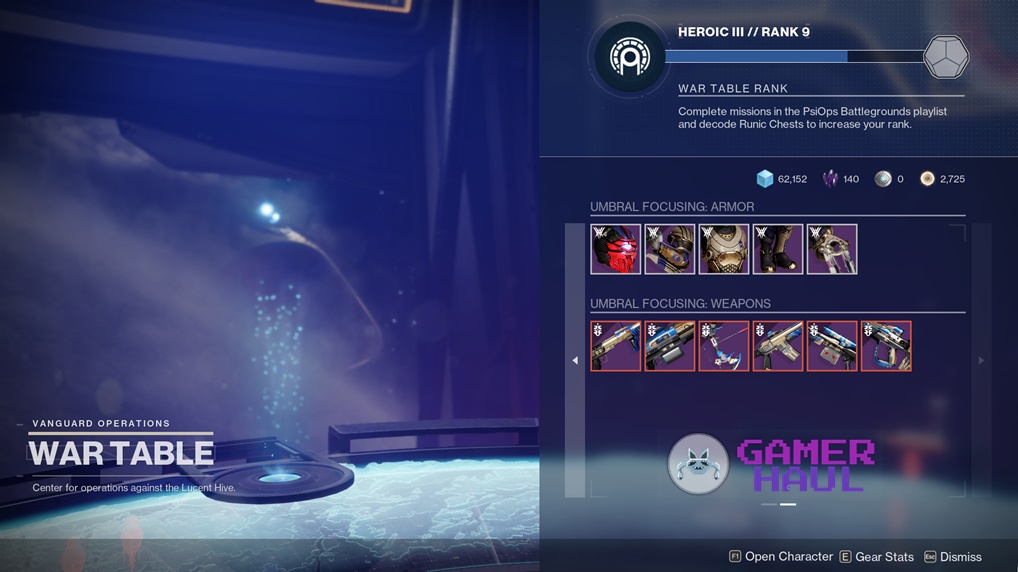 ---
And with that, we've reached the conclusion of the list of all confirmed weapons, as well as several that are likely to leave Destiny 2 with the release of the upcoming Lightfall expansion. Follow Gamer Haul for the latest gaming news, updates, guides, and more!
Destiny 2: Lightfall releases on February 28 for PC, PS4, PS5, Xbox One, and Xbox Series X|S.