Valorant is a highly competitive FPS game that requires players to understand their in-game settings well and use them to their advantage with thorough practice. One way to improve your gameplay is to learn from the settings of professional players like dgzin, a Brazilian player who competes for FURIA Esports and has garnered a significant fan following on Twitch.
In this guide, we will take a closer look at dgzin's in-game settings, including his crosshair, mouse sensitivity, graphics, and key bindings. If you are looking to improve your gameplay in Valorant, following the settings of a professional player like dgzin is a great place to start!
---
Table of Contents
---
dgzin Valorant Settings, Crosshair, Sensitivity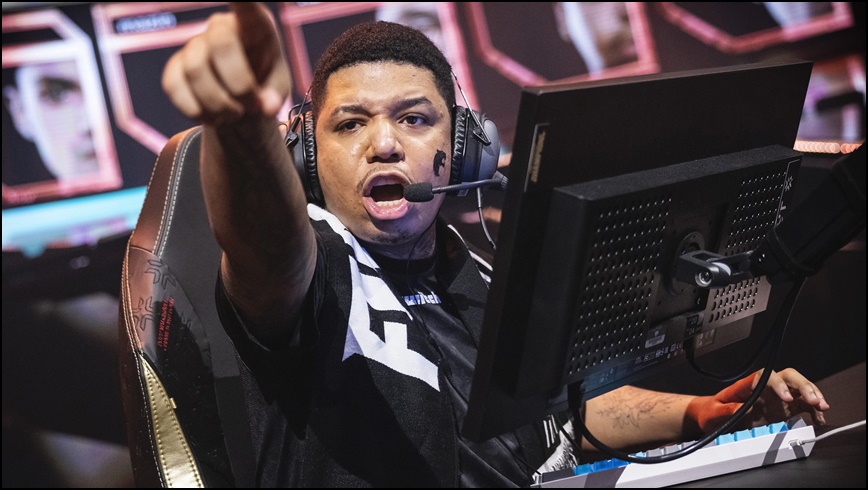 Douglas "dgzin" Silva is a 22-year-old Valorant pro who currently plays for Brazillian esports organization FURIA Esports. He has been a part of their roster since July 2022. You can find his updated in-game settings below:
---
dgzin Valorant Mouse Sensitivity Settings
DPI – 400
In-game Sensitivity – 0.25
Zoom Sensitivity – 1
eDPI – 144
Polling Rate – 1000
Windows Sensitivity – 6
Raw Input Buffer – On
---
dgzin Valorant Crosshair Settings & Code
Color – Yellow
Outlines – On
Outline Opacity – 0.150
Outline Thickness – 1
Center Dot – Off
Inner Lines – On
Inner Line Opacity – 1
Inner Line Length – 4
Inner Line Offset – 0
Inner Line Thickness – 1
Movement Error – Off
Firing Error – Off
Outer Lines – Off
Movement Error – On
Movement Error Multiplier – 1
Firing Error – On
Firing Error Multiplier – 1
Here's dgzin's crosshair code that you can export into your game:
0;s;1;P;u;000000FF;o;0;d;1;z;1;f;0;0t;1;0l;3;0v;2;0g;1;0o;0;0a;1;0f;0;1b;0;S;c;5;t;000000FF;s;2.204;o;1
---
dgzin Valorant Graphics Settings
Display – Fullscreen
Resolution – 1440×1080
Aspect Ratio – 4:3
Aspect Ratio Method – Letterbox
Multithreaded Rendering – On
Material Quality – Low
Texture Quality – Low
Detail Quality – Low
UI Quality – Low
Vignette – Off
VSync – Off
Anti-Aliasing – MSAA 4x
Anisotropic Filtering – 8x
Improve Clarity – Off
Experimental Sharpening – On
Bloom – On
Distortion – Off
Cast Shadows – Off
---
dgzin Valorant Key Bindings
Equip Ability 1 – C
Equip Ability 2 – Q
Equip Ability 3 – E
Equip Ultimate Ability – X
Walk – L-Shift
Jump – Space
Crouch – L-Ctrl
Use Object – F
---
Click here to check out our latest guides!
Remember to back up your settings and create a new profile for dgzin's settings before trying them out. It's also always a good idea to try your new settings in Valorant's training range (or Deathmatch) before hopping into Unrated or Competitive!
If you liked this article and found it helpful, let us know in the comments below. And don't forget to keep an eye on Gamer Haul for the latest updates and best guides for your favorite games!
---