We understand how frustrating it is when a bug or glitch prevents you from playing the game you've been waiting for months, so we're here to help.
Issues like this are prevalent in many PC games, and while determining why they occur may be difficult, you can certainly try some common fixes and hope that they solve the problem. So, if you're one of the unlucky few, and Atomic Heart is stuck on a black screen or endless loading screen or won't start up for you, here are a few possible fixes to get it up and running again!
---
Atomic Heart – Black Screen / Stuck on Loading Screen Fix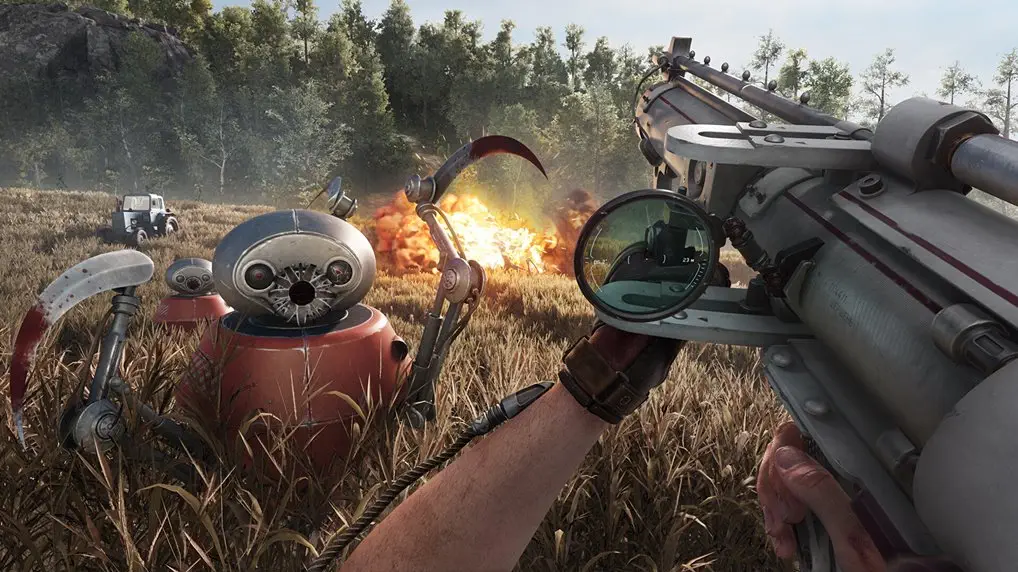 Below are the step-by-step instructions for every possible fix for the infinite loading screen/black screen problem in Atomic Heart. Make sure to launch your game after each fix to check whether it resolved your issue, and if not, continue on to the next one!
---
Disable Full-Screen Optimizations & High DPI in Windows 10/11
Full-screen optimizations and DPI settings come pre-configured with Windows 10 and Windows 11. Changing the default settings might help fix your game's infinite loading screen or black screen issues, so here's the step-by-step on how to do that:
Locate the game installation folder:

For

Steam

:

Go to your Steam Library.
Right-click Atomic Heart > Manage > Browse local files.

For

Xbox Game Pass

:

Go to Settings > General to locate the game folder.

Find the file named 'Atomic Heart.exe.'
Right-click > Properties > Compatibility Tab.
Tick the Disable Full-Screen Optimizations option.
Now, click the Change high DPI settings button.
Tick Override high DPI scaling behavior and select Application from the drop-down menu.
'OK' and 'Apply' the new settings.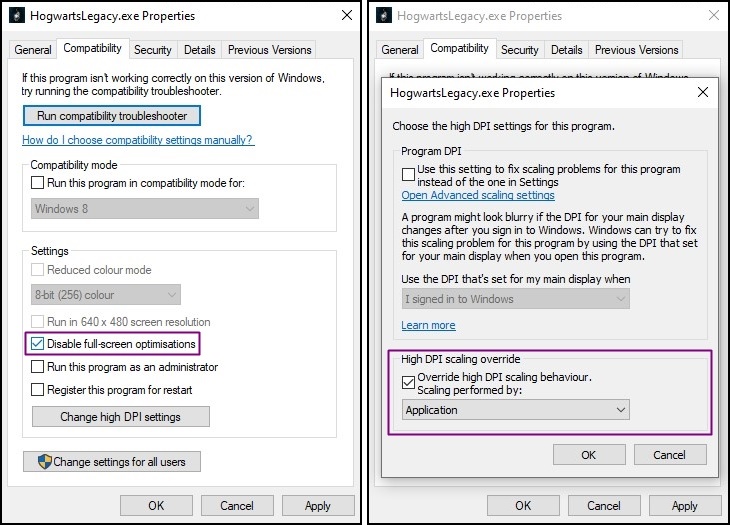 ---
Update Graphics Drivers
When a new game is released, especially a AAA title, each GPU manufacturer also releases their respective optimized 'Game Ready' driver updates to assure maximum performance for that game on your system. You can download the latest drivers through your GPU's software (like GeForce Experience for NVIDIA users) or click on the links below to manually select your hardware:
---
Repair Atomic Heart Game Files
If you've already followed previous steps to no avail, repairing the game files or reinstalling the game is your last resort. Follow these steps to repair or verify game files:
Steam:
Launch the Steam app.
Go to your game Library and locate Atomic Heart.
Right Click > Properties… > Local Files
Click on Verify Integrity of game files…
Wait for Steam to finish verifying the game files and re-downloading any corrupted files.
Xbox Game Pass:
Launch the Xbox app for Windows.
In My Library, select Atomic Heart.
Click on the More options (…) > Manage.
Select Files and then Verify and repair.
The launcher will start verifying the game files. If something is broken or corrupted, the launcher will take care of it.
Launch the game and see if your issue's fixed.
---
Like any other AAA title, Atomic Heart has its fair share of issues, bugs, and glitches upon launch. Unlike gaming consoles, every PC build and setup is unique, so we can't really blame the developers because they can't test the game on every possible system configuration. But what we can do is hope that they release patches and updates as as soon as possible to resolve the issues.
If the above steps didn't fix your problem, please report your issue to the developers using Mundfish's proper customer support channels and wait for an update or troubleshooting instructions from them directly. Keep an eye on this space as well, as we'll be updating this article with new fixes as soon as we hear anything from the community or developers!
Atomic Heart is available to preload now for PC, PS4, PS5, Xbox One, and Xbox Series X/S.