Sky Jellies are yet another type of wildlife that have been added to Fortnite this first season of Chapter 4, and the most recent 'This Week' quest involves jumping on these little floaty blobs to gain HP or shields in exchange for Battle Pass XP. In this Gamer Haul article, let's go over where to find these Sky Jellies and how to gain health or shields from jumping on them.
How to 'Gain Health or Shields from Jumping on Sky Jellies' in Fortnite
The first step is to know what these Sky Jellies look like and where exactly you can find one in the Fortnite Season 4 Chapter 1 map. These 'Sky Jellies' are named quite accurately because they are jellyfish that, well, float in the sky! They have a light blue tint with a glowy aura and float around in clusters, so you should have no trouble spotting one. Make sure your HP and Shield bars aren't full since you will need to gain a minimum of 50 hp/shield to complete the challenge.
Read: How To Travel Distance Using Kinetic Ore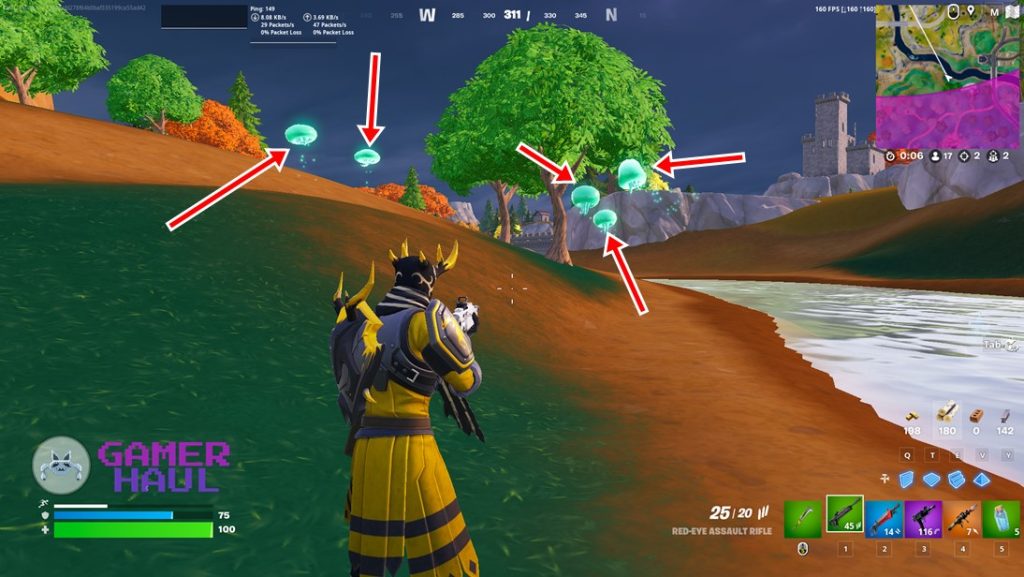 Sky Jellies begin spawning a few minutes into the game, so you might not spot them immediately after landing. Like all other fauna in the game, these Sky Jellies are not restricted to specific locations on the map. They spawn at random and follow a certain path throughout the map. We recommend that you focus on completing the other Weekly Quests, such as the one that needs you to 'Travel Distance Using Kinetic Ore' while remaining in the non-snowy area of the map and looking for any Sky Jellies floating around.
The locations shown on the map below are the general regions where we spotted them the most.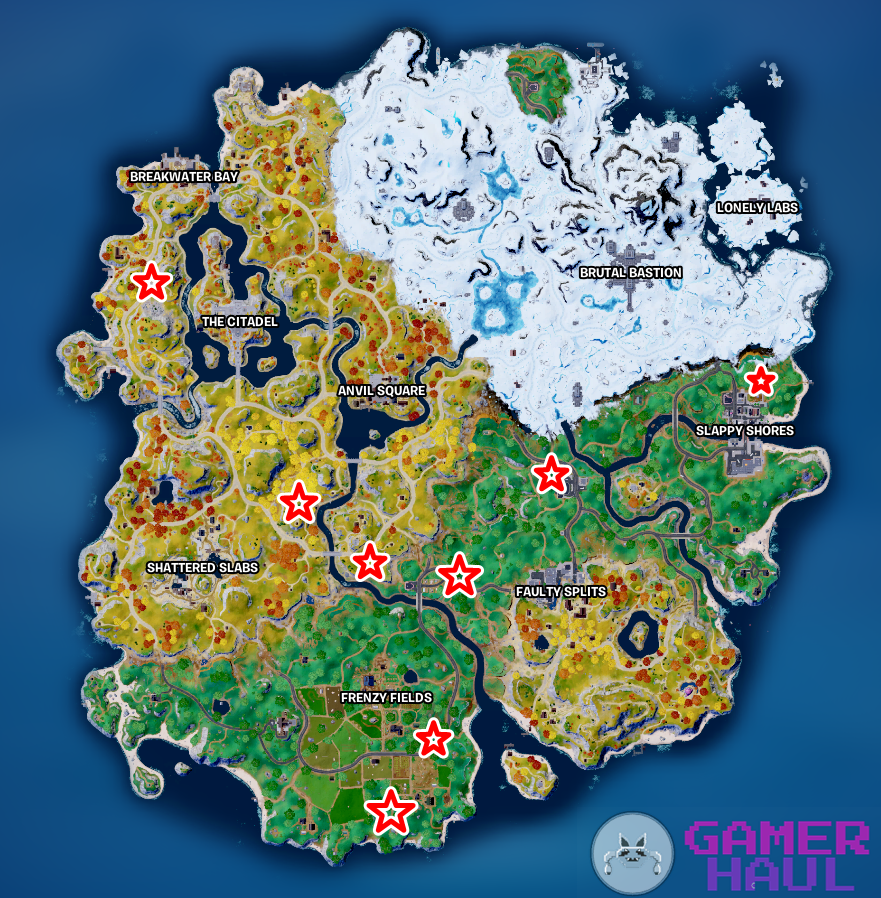 All you need to do after you spot a cluster of Sky Jellies is to jump on each one by one until you complete this relatively simple Weekly Quest. The healing effect is the same as using a Chug Splash, meaning that you will gain 20 HP or Shield from each Jelly you jump on.
Fortnite Chapter 4 Season 1 is available now for Playstation 4, Playstation 5, Xbox One, Xbox Series X/S, Nintendo Switch, Android devices, and PC.