Week 5 of Fortnite Chapter 4 Season 1 has arrived, carrying with it a new set of quests that players can complete in exchange for Battle Pass XP. One of these quests – "Search containers while under the effect of Slap" – challenges players to search a whopping 75 containers (across four stages) for a total of 64,000 XP. However, people have discovered a technique to complete the otherwise time-consuming challenge in a matter of seconds, and here's how you can do it as well:
---
How to Easily Search 75 Containers Under the Effect of Slap in Fortnite Chapter 4 Season 1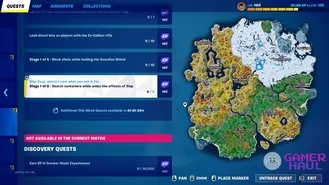 This Weekly Quest, which would ordinarily be tough to complete in a single match, can now be completed in a few seconds after landing, thanks to a simple trick.
STEP 1: Follow the marker in the map below to reach the 'Slap 'n Go' gas station. You should find barrels of Slap Juice scattered across the area, shattering, which will give you the Slap effect.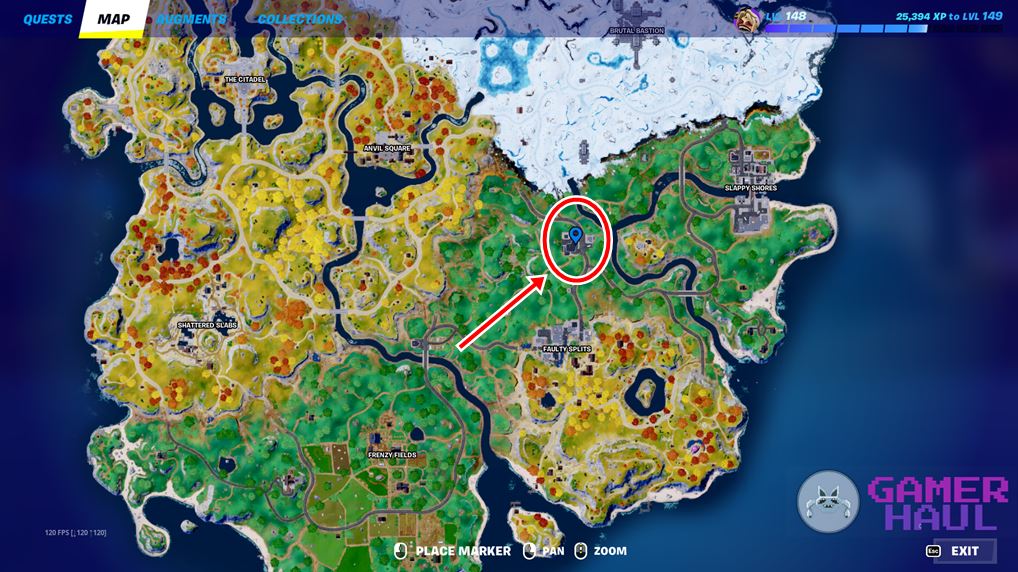 STEP 2: After smashing a Slap Juice barrel with your harvesting tool or drinking a bottle of Slap Juice to earn the 'unlimited stamina' perk, rush to one of the station's gas pumps.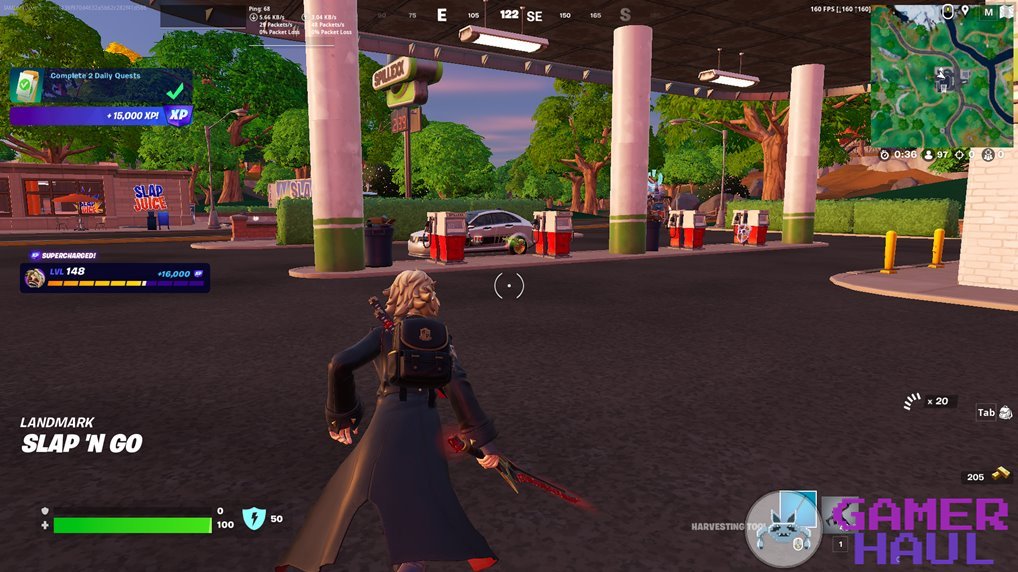 STEP 3: The most crucial step! Approach a gas pump (designated 'SPILLEXX') as closely as possible and repeatedly hit the interact button. Your character should keep picking up and dropping the pump, and you should see the quest stages getting completed one after the other rather quickly.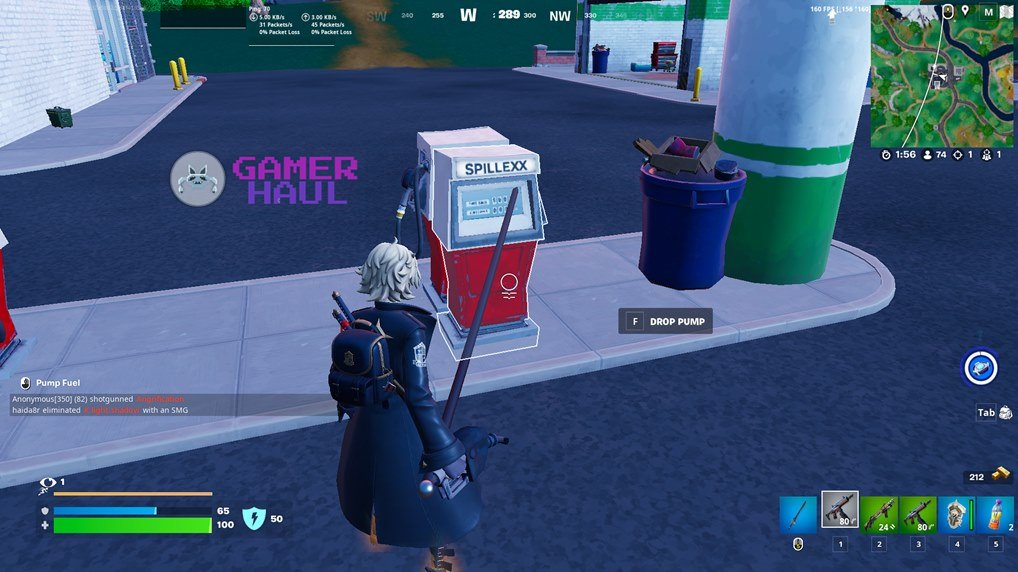 STEP 4: Continue hammering the interact button for around ten more seconds, and you'll have finished all the stages of this quest. Easy.
For some reason, interacting with a gas pump causes the game to believe that the player is interacting with a container. The idea is to exploit this unintentional "feature" to finish this tedious mission quickly and earn yourself some free battle pass XP.
---
Fortnite Chapter 4 Season 1 is available now for Playstation 4, Playstation 5, Xbox One, Xbox Series X/S, Nintendo Switch, Android devices, and PC.