There are a plethora of ways that you can build your Guardian in Destiny 2. The combinations and possibilities are endless – from your subclasses and exotics, weapon and armor mods down to personal playstyles, and so on. However, now and again, a build emerges that is so formidable and versatile that it ultimately defines the PVE meta. Crowned "broken" by the community, these builds feature powerful, unparalleled toolkits that keep you alive and significantly boost your team game during your most challenging end-game missions.
In this Gamer Haul article, we'll go over three must-have Exotic Armors for each class – Hunter, Warlock, and Titan – which are essential to these 'meta' builds. If you already own one of these armors, we strongly recommend watching the excellent YouTube videos linked under each heading to help you complete your meta build!
Best Exotic Armor For Void Hunter in Destiny 2:
GYRFALCON'S HAUBERK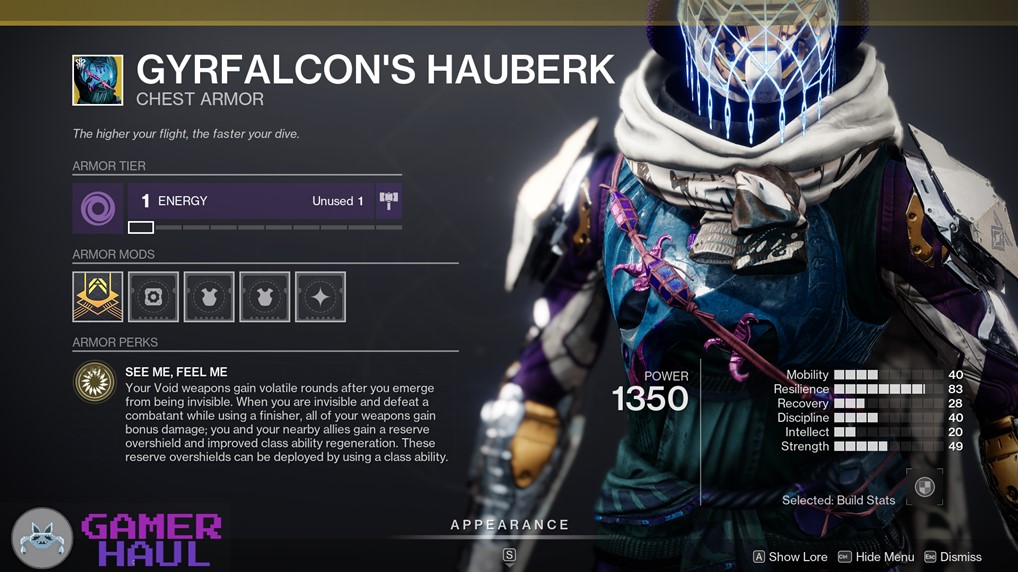 When Bungie reworked the Gyrfalcon's Hauberk at the start of Season 19, this Exotic chest armor became S-tier and quickly soared to the top of every Hunter main's favorites list. While Void Hunter has always been a very useful subclass in Destiny 2, Gyrfalcon takes its 'Volatile' mechanic to the next level. When paired with the right Fragments and Aspects, your Hunter will be transformed into a Volatile Rounds powerhouse, illuminating the entire room with vibrant purple explosions. We recommend you follow GreyGaming's in-depth build guide so that you can start taking advantage of this highly overpowered build today!
Best Exotic Armor For Solar Warlock in Destiny 2:
STARFIRE PROTOCOL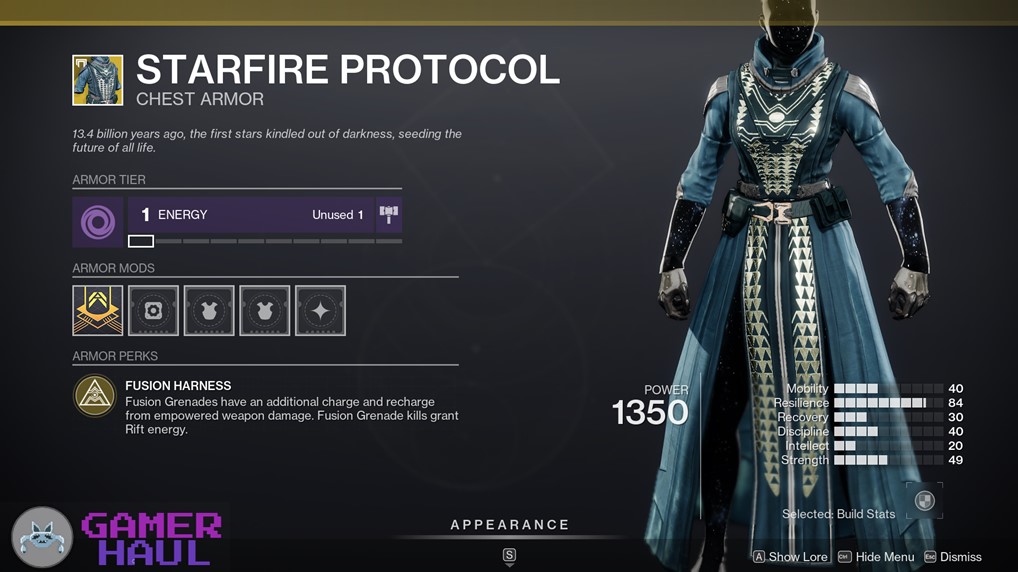 The second Exotic chest armor on our list, the Starfire Protocol, transforms your Solar Warlock into an S-tier DPS GOD, although at the expense of some of the subclass' survivability and relying only on the Super, 'Well of Radiance' for health regeneration. After all, remaining alive isn't a concern when all your foes are dead! This armor's exotic perk, 'Fusion Harness,' allows you to carry two Fusion Grenades and works in tandem with the 'Empowering Rift' ability. This means you'll be employing a Fusion Grenade-heavy loadout, which YouTuber sidezz's superb video guide will walk you through step-by-step.
Best Exotic Armor For Arc Titan in Destiny 2:
HEART OF INMOST LIGHT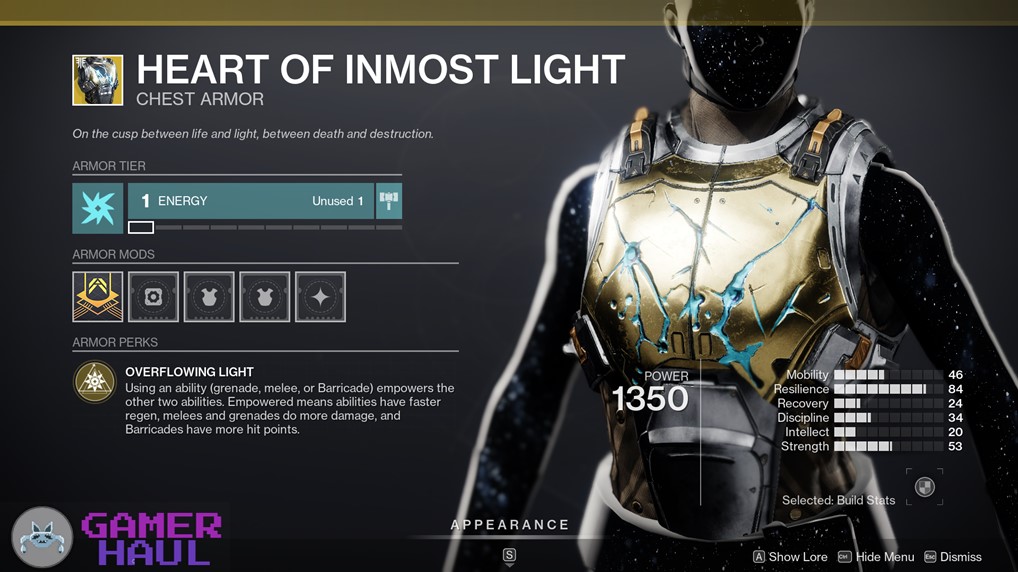 With the release of Season 18 came Arc 3.0, and with it, the ridiculously strong and revamped 'God of Thunder' Titan build centered around the Heart of Inmost Light Exotic chest armor (HOIL, in short). Given that you are using the relevant Aspects and Fragments, the Exotic perk of the armor, 'Overflowing Light,' enables you to easily decimate and dominate each of your targets by maintaining a constant uptime on all three of your abilities. Kodiak's video guide will help you get started with and perfect this chaotic playstyle so that you can begin overpowering your enemies in any PvE mission in no time.
---
We hope this guide assists you in reaching your full potential with your favorite class in Destiny 2, Guardian! Follow Gamer Haul for more Destiny 2 content, gaming news and more!
Destiny 2 is available now for PC, PS4, PS5, Xbox One, and Xbox Series X|S.