Hogwarts Legacy is an upcoming open-world action RPG developed by Avalanche Software and published by Warner Bros. Interactive Entertainment under its Portkey Games label. It is set in the same 'Wizarding World' universe as the famous Harry Potter and Fantastic Beasts series. Though the magical game isn't a PlayStation-exclusive title, there is a number of additional in-game content that, initially, only PlayStation owners will be able to experience and enjoy. Here is a breakdown of all the Hogwarts Legacy PS-exclusive content for the PlayStation 4 and 5.
How to Get the PlayStation Exclusive Content in Hogwarts Legacy
The PS-exclusive DLC in Hogwarts Legacy, nicknamed 'the Haunted Hogsmeade Shop,' will be exclusive to PlayStation 4 and 5 players for a year following the game's release, after which it will be made available to all other platforms.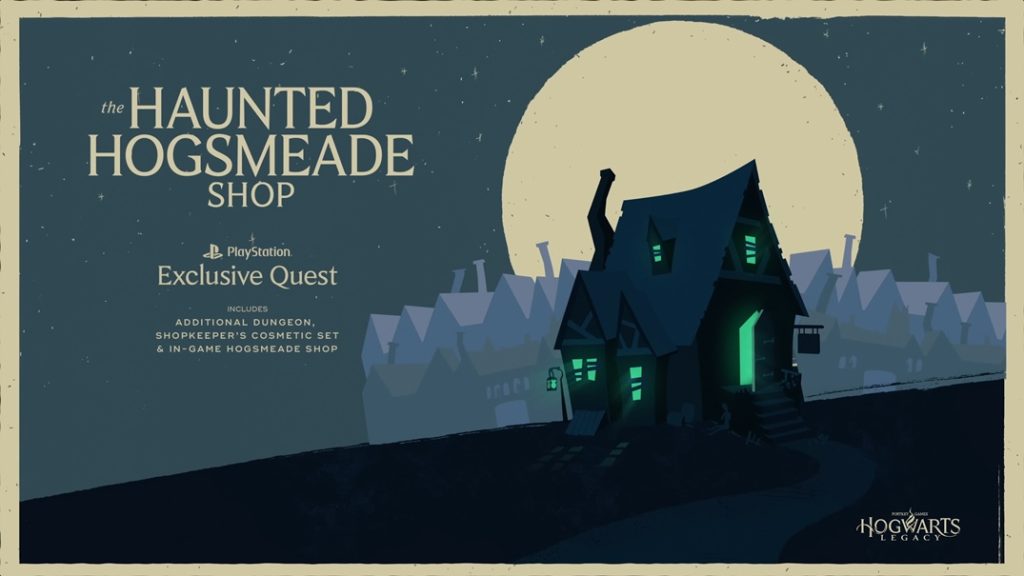 All you need to do to play the quest and enjoy the bonuses and cosmetics that come with it is own a copy of Hogwarts Legacy on your PlayStation. You will have access to the exclusive content regardless of whether you purchase the Standard or Deluxe edition or pre-ordered it.
Hogwarts Legacy PlayStation-Only Content Explained
Here is a list of all the bonuses available to Hogwarts Legacy PlayStation players:
'The Haunted Hogsmeade Shop' Quest
Additional Dungeon
Shopkeeper's Cosmetic Set
In-Game Hogsmeade Shop
In the "Haunted Hogsmeade Shop" mission, players will buy a store from Madam Cassandra Mason, who appears uncomfortably eager to sell it. "I think you will find my terms quite generous," she is heard saying in the Exclusive-Content Trailer. Your goal as the brave young wizard/witch is to investigate your new shop and see what eerie mysteries it conceals.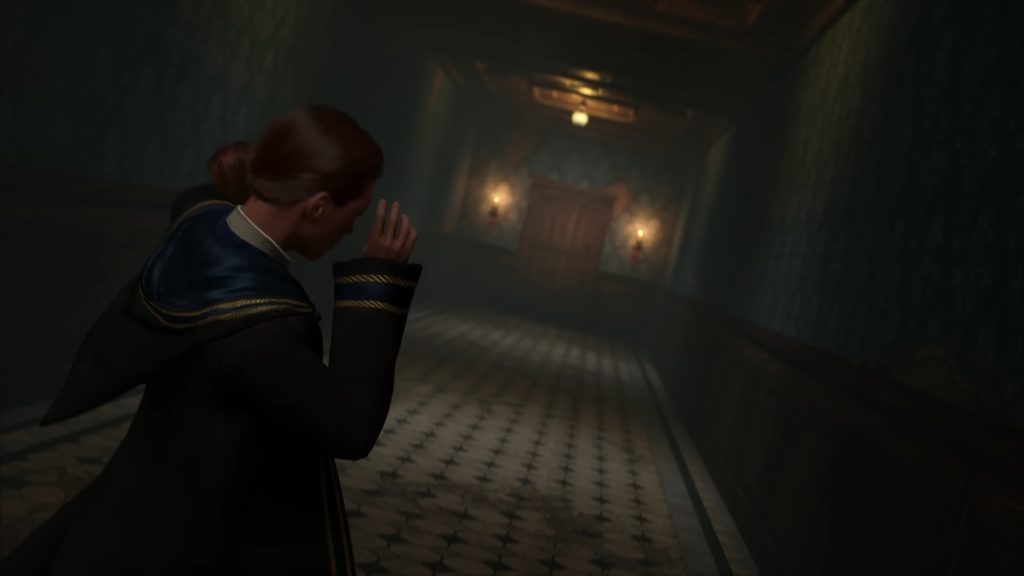 Upon finishing the quest, you will become the official owner of the Hogsmeade Shop, allowing you to sell and buy various items at better prices. The 'Shopkeer's Cosmetic Set,' which will enable you to dress up your character in their new role appropriately, is also most likely a quest reward.
Last but not least, Hogwarts Legacy PlayStation players will get access to an exclusive dungeon. Although we have yet to learn much about the dungeons in this RPG, if they're anything like the ones in Destiny 2, they'll be areas (with some connection with the game's lore) that players can advance through by solving puzzles and fighting off adversaries to uncover new secrets and earn rewards.
---
And that is everything Switch, Xbox, and PC gamers will watch PlayStation players enjoy. But don't worry. As previously noted, these initially PS-exclusive bonuses will become available on other platforms a year after Hogwarts Legacy's release.
Hogwarts Legacy is available for pre-order now and is scheduled for release on February 10, 2023, on PlayStation 4, PlayStation 5, Xbox One, Xbox Series X|S, Nintendo Switch, and PC.