One Piece Odyssey is a new adventure RPG developed by ILCA and published by Bandai Namco Entertainment, set to release on Friday, January 13. It is a part of the hugely popular manga and anime series One Piece, and it commemorates the franchise's 25th anniversary. Eager fans will be thrilled to learn that a demo version will be released ahead of the game's official release date, allowing them to try it out before deciding to buy the full version! Here's how to install and play the One Piece Odyssey demo that is available now.
How to Install the One Piece Odyssey Demo
Last week, producer Katsuaki Tsuzuki appeared on the Bandai Namco YouTube channel to share information on the One Piece Odyssey demo. He said that the free-to-play trial will be playable beginning January 10 and that fans can play it to get a taste of the first one to two hours of the RPG. Unfortunately, it is confirmed that the demo will be exclusive to the Xbox Series X/S, PS4, and PS5. Although the full game is available for pre-order on Steam, PC gamers will have to rely on video footage of the game to decide if they want to buy it.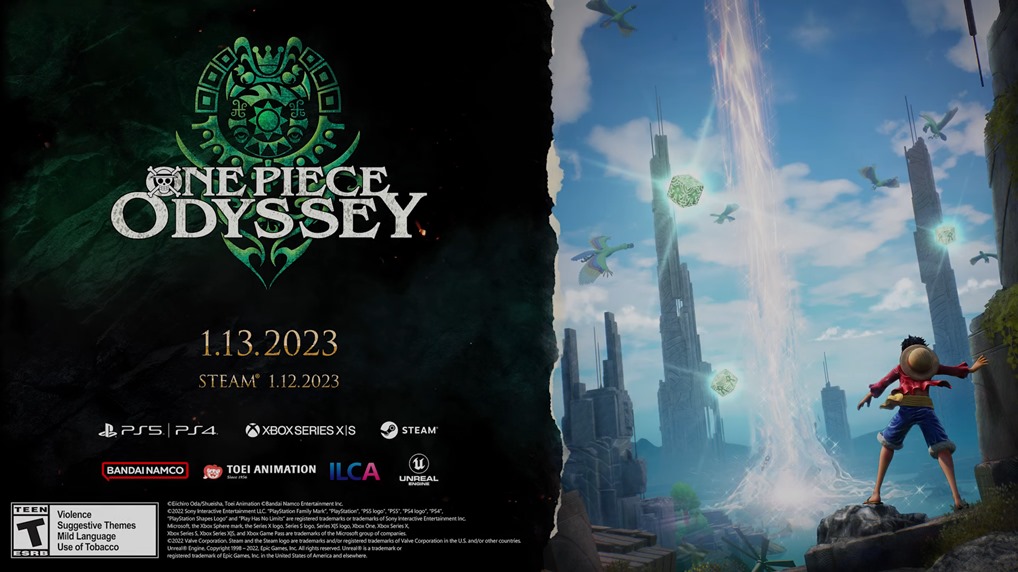 Here's how you can download the demo on your gaming consoles:
STEP 1: Search for the game on the Xbox/PlayStation Store while logged in to your respective console. Alternatively, you can visit the official Playstation Store or Xbox Store website and add 'One Piece Odyssey Demo' to your Library.
STEP 2: Start the download on your console and wait for it to install the game.
STEP 3: Launch the game demo through your Game Library after it has finished downloading!
---
See what Katsuaki had to say about the forthcoming Anime RPG and the demo version in the official 'Producer Message' video. If you need help deciding whether to pre-order the game, this demo is a great way to get a taste of the gameplay, narrative, and environment that this new One Piece adventure has to offer.
ONE PIECE ODYSSEY is available for pre-order now and scheduled to release on January 12, 2023 for PC and January 13, 2023 for PlayStation 5, PlayStation 4, Xbox Series X|S, Xbox One.