The wait is over! Honkai Star Rail is now available on mobile devices and PC, and fans are already raving about it. If you're one of those fans, you'll be pleased to know that there are Twitch drops available for HoYoverse's latest turn-based RPG! These drops contain valuable in-game rewards that will help you level up your characters and progress through the game faster, and claiming them is easier than you might think.
If you're one of those fans and are unsure how to claim your Honkai Star Rail Twitch Drops rewards, don't worry! This Gamer Haul guide will take you through the process step by step.
---
Honkai Star Rail: How to claim Twitch Drops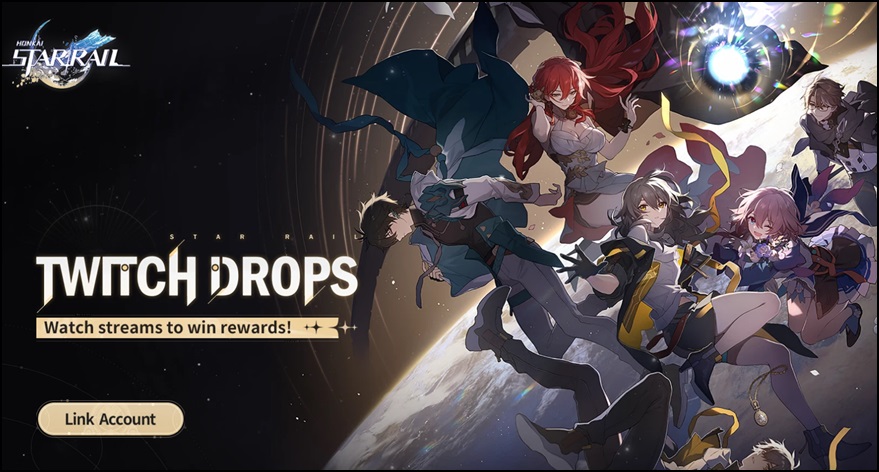 Here's the step-by-step on how to claim the Honkai Star Rail in-game rewards from Twitch Drops:
---
Step 1: Link Your Accounts
To participate in the event, you must link your Twitch and HoYoverse accounts on the Honkai: Star Rail website. But first, you need to create an in-game character, which – if you haven't already – should take about half an hour of gameplay. Once you have an in-game character, head to the event page on the Honkai Star Rail website and link your accounts.
---
Step 2: Tune in to Streams
Once your accounts are linked, tune into any of the Honkai Star Rail Twitch streams that have drops enabled. Make sure to watch for the required amount of time to be eligible for the rewards.
---
Step 3: Unlock Your In-Game Mailbox
To claim your rewards, you must have unlocked the Mailbox feature in the game. To do this, you must complete the mission "The Blue – A Moment of Peace." Once you've completed the quest, the rewards may take up to 24 hours to appear in your mailbox. Any unclaimed rewards will also expire in 30 days, so make sure to claim them before they're gone!
---
How to Redeem Codes in Honkai Star Rail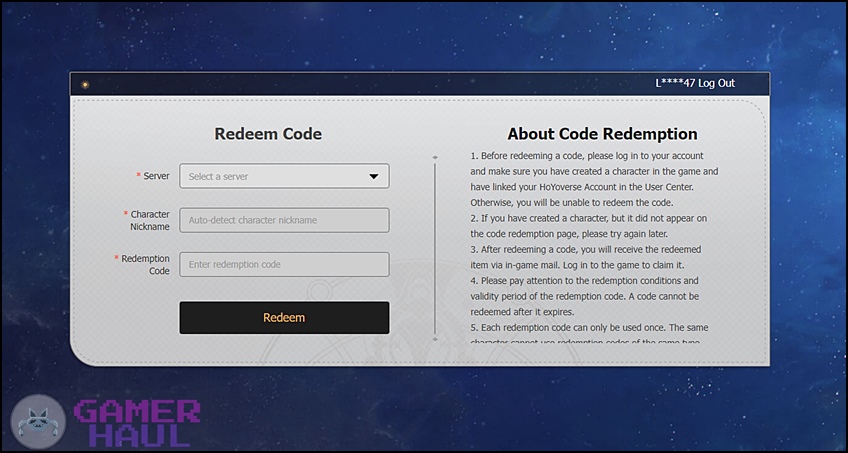 During Twitch streams, there may be codes given out that can be claimed in-game. To claim them, go to the Honkai Star Rail phone menu and look for the chat bubble icon near the portrait of the main character. Select "Redemption Code" and enter the code you received during the Twitch stream. Alternatively, you can click here to redeem your code on the official HoYoverse website via your web browser. Once redeemed, the rewards will be sent to your in-game mailbox!
---
Click here to check out our latest gaming guides!
That pretty much sums up all there is to know about how to claim Twitch Drops and redeem reward codes in Honkai Star Rail. Stay tuned for further updates!
If you liked this article and found it helpful, let us know in the comments below. And remember to keep an eye on Gamer Haul for the latest updates and best guides for your favorite games!
---