Skins and cosmetics are an exciting part of any video game, and Minecraft Legends is no exception. They allow you to express your unique style and stand out. While skins don't provide any gameplay advantages, they add a touch of personalization to your character. In Minecraft Legends, players have access to an extensive library of skins, but did you know that you can get some of them for free? In this guide, we'll show you how to acquire free skins in Minecraft Legends!
---
Minecraft Legends: How to Get Free Skins
To obtain free skins (aka "Heroes") in Minecraft Legends, you need to participate in the monthly Lost Legends game mode. If you can't find this month's Lost Legends in the game modes tab, don't worry. Simply visit the Marketplace tab and manually download this month's Lost Legends to get started.
The best part is that this Lost Legends mode/challenge is available to all players at no additional cost, regardless of whether you have the Default or Deluxe version of the game. No paywalls or microtransactions are blocking your path to these free skins!
At the time of writing, the featured free skin is the Portal Buster Hero skin. To earn this skin, you must complete the current Lost Legends challenge titled 'The Portal Pile.' Its description reads: "One village, three portals, and a whole lot of piglins. Survive to the end to earn the Portal Buster Hero skin." Don't worry; the challenge is simple and shouldn't take up too much of your time!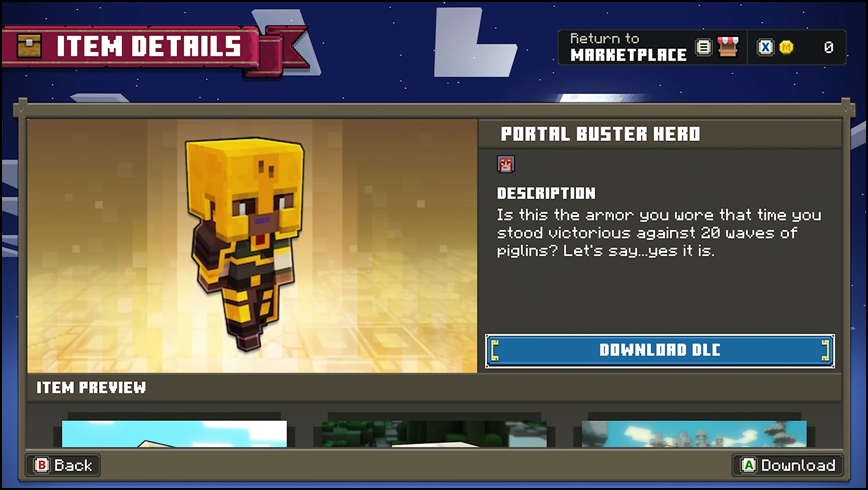 Once you've completed the Lost Legends challenge, it's time to claim your well-deserved reward! Head to the Marketplace tab and click the Inventory icon in the top right corner. Inside your Inventory, you'll find the skin waiting for you. Simply click on it and select 'Download DLC' to redeem and equip your new skin.
The 'Lost Legends and Myths' game modes are (for now) the only way to obtain free skins in Minecraft Legends. However, with new challenges introduced each month, you can expand your skin collection every month without spending any extra bucks!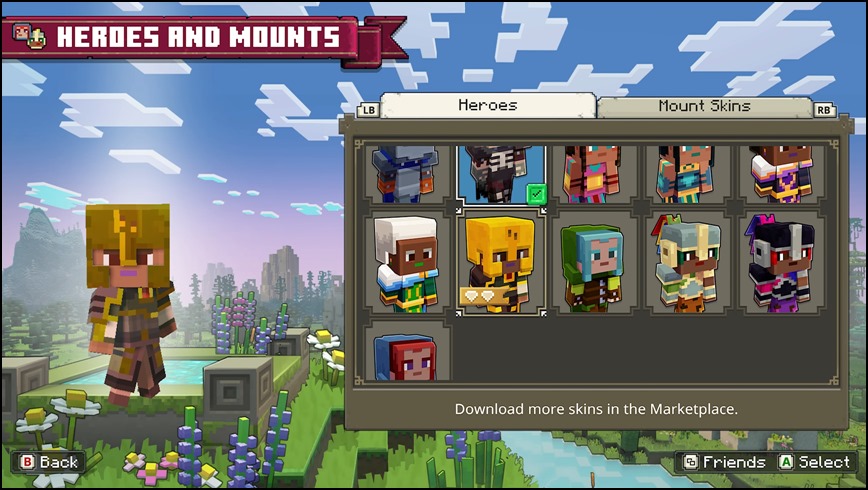 ---
Click here to check out our latest Minecraft Legends guides!
If you liked this article and found it helpful, let us know in the comments below. And remember to keep an eye on Gamer Haul for the latest updates and best guides for your favorite games!
---