Farm Spare Rations D2 – Spare Rations, a beloved and one of the most iconic hand cannons in Destiny 2, has made a comeback in Season 21: Season of the Deep. As an Adaptive Frame 140 RPM hand cannon, it boasts a strong perk pool that makes it a formidable choice in both PvP and PvE activities. If you're aiming to acquire this Legendary hand cannon, here are some helpful tips for farming Spare Rations in Destiny 2 Season 21!
---
How to Farm Spare Rations in Destiny 2
Spare Rations, being a non-craftable weapon, leaves you at the mercy of the highly unreliable RNG of Destiny 2. However, there is a silver lining, as you can at least focus-farm it at the vendor. Here's a step-by-step guide on unlocking the ability to focus the gun at the Sonar Station, along with some valuable tips for efficient Spare Rations farming in Destiny 2 this season:
---
Step 1

– Unlock the 'Deep Weapon Focusing' upgrade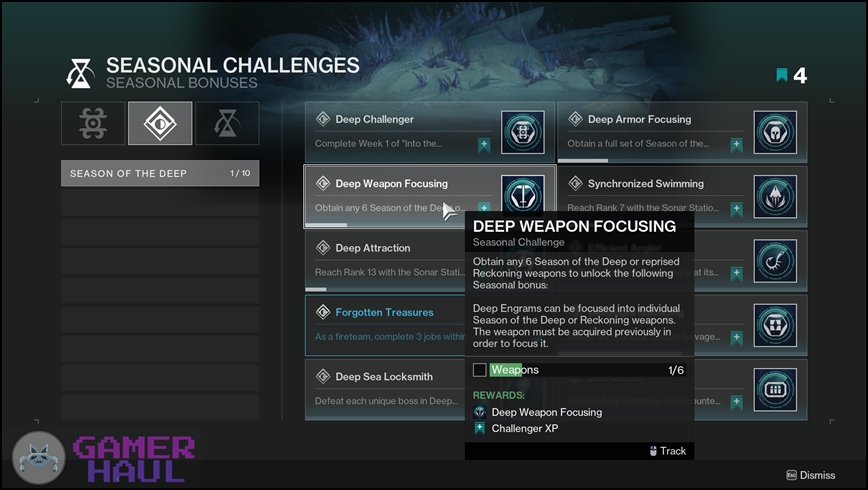 To focus a specific weapon using Deep Engrams instead of decoding them for any random weapon, you must first unlock the Deep Weapon Focusing upgrade for the Sonar Station. Unlocking this upgrade requires completing the corresponding Seasonal Challenge, which requires obtaining six of the Season of the Deep or reprised Reckoning weapons.
To make progress, start by completing as many steps of the seasonal quest, "Into the Depths," as possible. Some steps will reward you with unique seasonal weapons that count toward the six weapons requirement. For the remaining weapons, head to the Sonar Station in the H.E.L.M. and decode your Deep Engrams under the 'Reckoning Weapon Focusing' section.
---
Step 2

– Decode Deep Engrams until you get at least one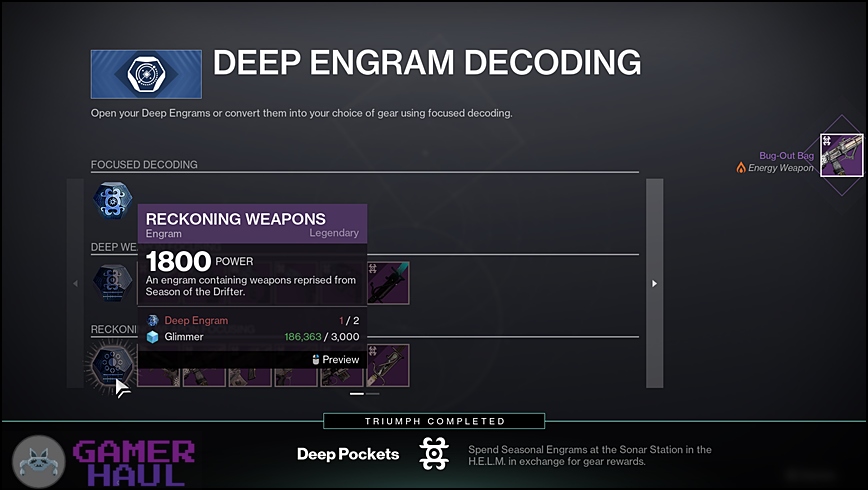 To focus the Spare Rations hand cannon at the Sonar Station, you must first acquire it from any source and unlock it in your Collections. If you haven't been fortunate enough to receive a Spare Rations yet, spend your Deep Engrams on focusing Reckoning Weapons and hope that luck is on your side, granting you the hand cannon randomly.
---
Step 3

– Farm Deep Engrams and focus Spare Rations at the Sonar Station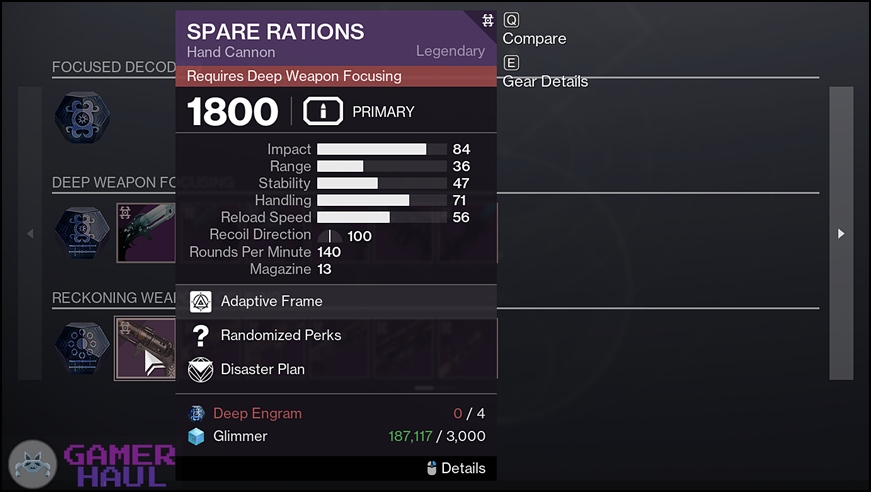 Once you have unlocked Spare Rations in your Collections, you can now focus it individually at the Sonar Station. To do this, you will need to farm Deep Engrams and keep turning them in until you obtain a Spare Rations with a decent roll, or even better, the coveted God Roll if luck is on your side! Each weapon-focusing needs four Deep Engrams and 3,000 Glimmer.
Deep Engrams can be obtained by participating in various PvE or PvP activities throughout Season 21. Read on for essential tips to maximize your efficiency and make the most of your farming efforts!
---
How to Farm Deep Engrams in Destiny 2 Season 21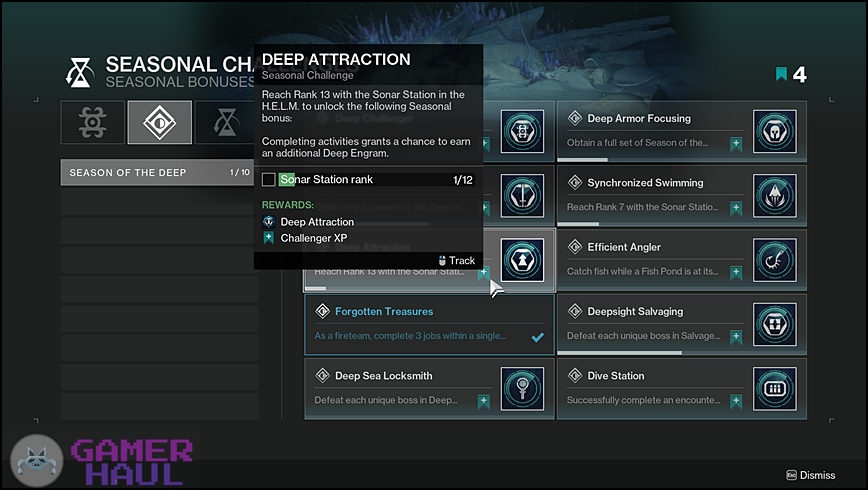 Here are some tips for farming a lot of Deep Engrams in the least possible time in Destiny 2:
Reach Rank 13 with the Sonar Station

: By achieving Rank 13, you will complete the 'Deep Attraction' seasonal challenge, which grants you the chance to earn a second Deep Engram for every activity you complete.
Farm the Shattered Throne's Final Boss: Obtain the checkpoint for Dul Incaru in the Shattered Throne dungeon and repeatedly defeat the boss. This method lets you quickly earn Deep Engrams since completing the final checkpoint counts as an activity. The process of launching, loading in, and completing this section of the dungeon takes just a few minutes. Check out this short guide by SayWallahBruh on how to save checkpoints and efficiently defeat the final boss:
---
Click here to check out our latest gaming guides!
If you liked this article and found it helpful, let us know in the comments below. And don't forget to keep an eye on Gamer Haul for the latest updates and best guides for your favorite games!
---