Rebecca's Shotgun CP2077 – After the smashing success of the Cyberpunk: Edgerunners anime series by CD Projekt Red and Netflix, the developers jumped at the chance to sprinkle some anime magic into the game. One of the best easter eggs introduced to the game as part of this crossover is Rebecca's shotgun, a hidden gem introduced in last year's 1.6 Edgerunners update and now revamped with the v2.0 update!
Whether you're new to Night City or returning for the latest 2.0 update and the Phantom Liberty DLC, we've got you covered. In this guide, let's dive into how and where to find Rebecca's shotgun in Cyberpunk 2077, so you can start causing havoc in the streets!
---
Table of Contents
---
Cyberpunk 2077 2.0: Where and How to Find Rebecca's Shotgun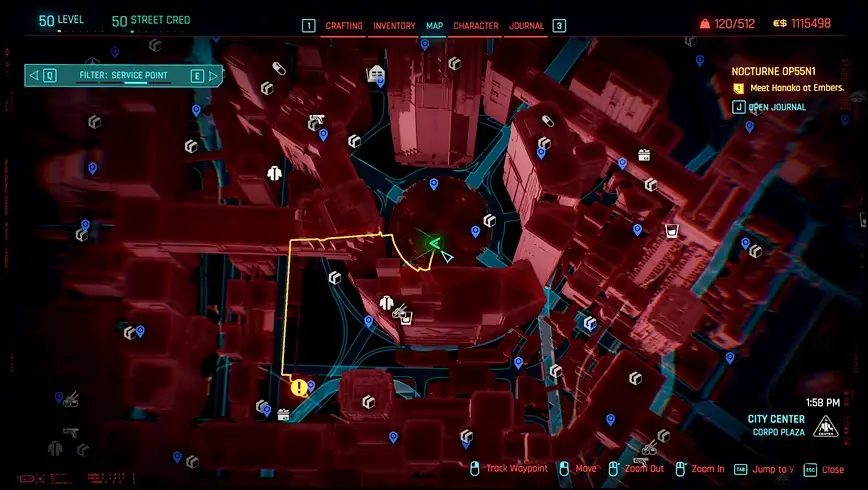 Rebecca's Shotgun is named "Guts," and it's no ordinary shotgun. It's a tier 2/iconic power shotgun that deals chemical damage and fires additional ricochet projectiles. In simple terms, this shotgun is an absolute beast, and you definitely want it in your Cyberpunk 2077 arsenal.
However, there's a small catch: you can't grab it right away. The location where Guts is hidden remains off-limits during the early stages of the game. So, you'll need to finish Act 1 first before you can get your hands on it. Once you've done that, follow these steps:
Fast travel to the Arasaka Tower in the City Centre district.
When you arrive, head to the right until you spot the 25/7 store. Then, start climbing the stairs.
You'll need to do some parkour to get to Guts. Jump over the hedge and cross the glass roof at the memorial.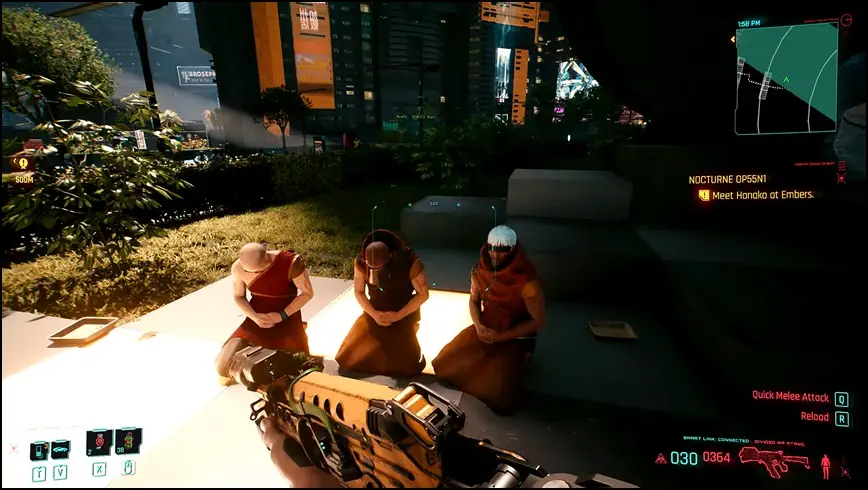 Look for three meditating monks on your right (below the bridge). We've marked this spot on our map screenshot above.
Go behind the meditating monks and keep an eye out for a gold icon hidden in the bushes. This icon shows you exactly where the shotgun is.
Finally, press the button to Take or Equip Guts, and it's all yours!
---
Cyberpunk 2077 2.0: Rebecca's Shotgun Stats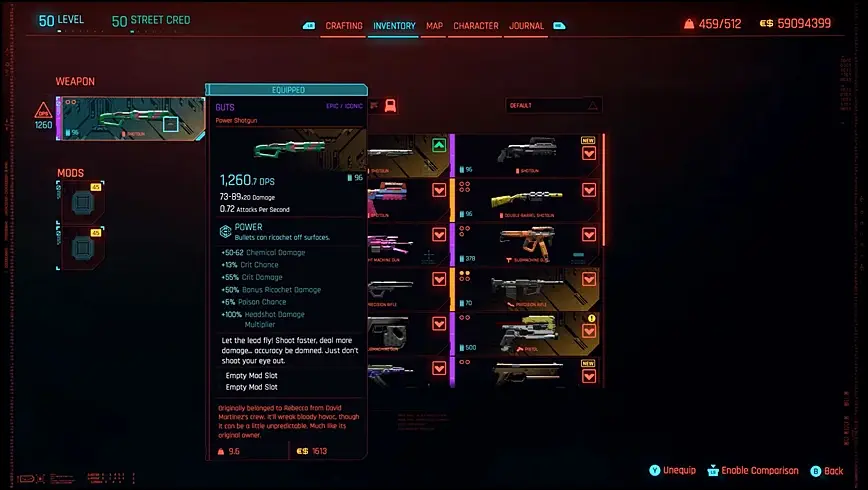 If you like knowing the nitty-gritty details about your weapons in Cyberpunk 2077, we've got you covered. Here are the stats for Rebecca's Shotgun, Guts, in the 2.0 update:
| Stat | Value |
| --- | --- |
| Tier | 2 / Iconic |
| Attack Speed | 0.80 |
| Damage | 142.35 |
| Reload Speed | 0.75 |
| Effective Range | 10.50 |
| Weapon Handling | 2.16 |
| Headshot Damage Multiplier | +85% |
| Armor Penetration | +75% |
| Number of Projectiles | 20 |
---
Click here to check out our latest gaming guides!
That's everything you need to know on where to find and how to get Rebecca's Shotgun in Cyberpunk 2077 2.0!
If you found this article helpful and insightful, please let us know in the comments below. Stay tuned to Gamer Haul for the latest updates and top-notch guides for all your favorite games!
---