There are precisely three weeks until Hogwarts Legacy is available for all Harry Potter and Wizarding World lovers to experience. On February 10, everyone on PC, PS5, and Xbox Series X/S will be able to get their hands on the magical action RPG, while last-generation console (PS4 and Xbox One) and Nintendo Switch gamers will have to wait a little longer.
Interestingly, there are some items that you can acquire even before the game's release, one of which is the Elder Wand, the "most powerful wand ever to exist." This Gamer Haul guide will teach you how to obtain the Elder Wand in Hogwarts Legacy.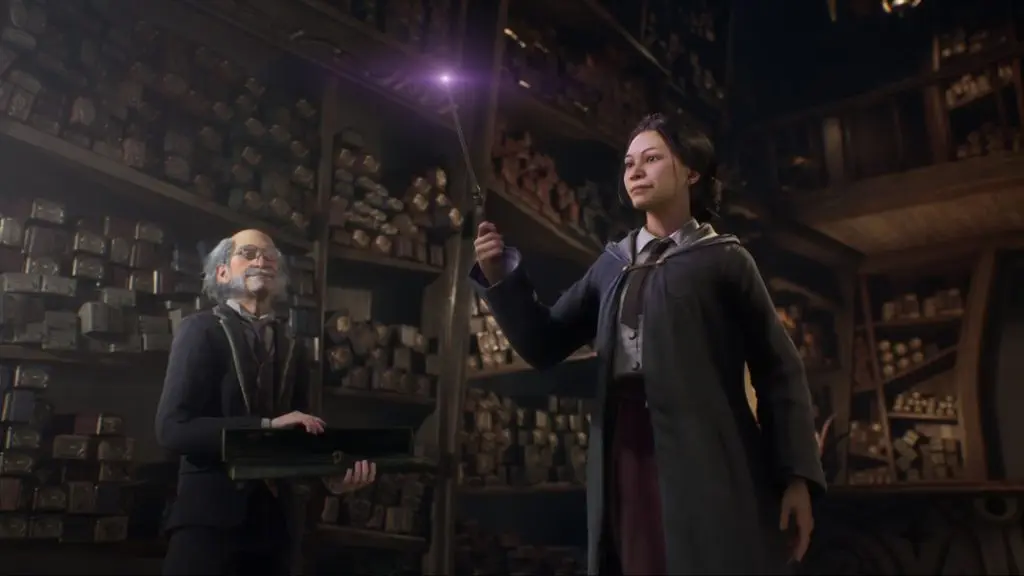 How to Acquire the Elder Wand in Hogwarts Legacy Early
Choosing a wand that suits you is one of the many character customization options that will be available to players in Hogwarts Legacy. While there will undoubtedly be various methods to obtain a wand that you like in-game, the Wizarding World website already has a personality quiz that automatically assigns you one based on your responses. You can get the Elder Wand right now, which will carry over to the game, by choosing specific answers to some questions in this quiz.
To obtain the wand, first visit the Wizarding World website, make an account, and log in. After logging in, click on the 'Find Your Wand' quiz to begin. You can't retake this quiz once you've finished it, so choose the right answers if you want the Elder Wand! Here are the options you must select for each answer:
Q1: First of all, would you describe yourself as…
Answer: Any
Q2: And your eyes…
Answer: Blue
Q3: Was the day on which you were born…
Answer: Any
Q4: Do you most pride yourself on your…
Answer: Intelligence
Q5: Traveling alone down a deserted road, you reach a crossroads. Do you continue…
Answer: Right towards the castle
Q6: Do you most fear…
Darkness – Phoenix Core
Heights – Dragon Core
Fire – Unicorn Core
Q7: In a chest of magical artifacts, which would you choose…
Bound Scroll – Phoenix Core
Silver Dagger – Dragon Core
Glittering Jewel – Unicorn Core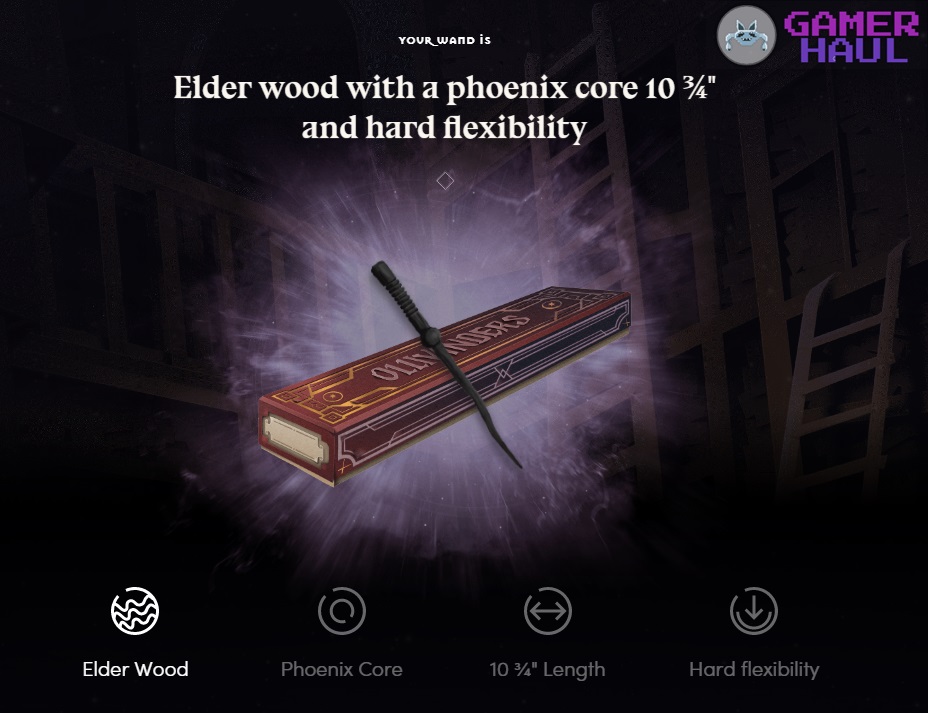 Given that you answered correctly to each question, you will be directed to a page similar to mine, where you may learn more about your new wand. Now, if you've seen the movies or read the novels, you'll notice that this Elder Wand is different from the one featured in them, which had a Thestral Hair core. But still, since it is a wand crafted from the rare Elder Wood and is called by the same name in the description, I'm confident it will stay true to the original design!
---
Hogwarts Legacy is available for pre-order now and is scheduled for release on February 10, 2023 on PlayStation 5, Xbox Series X|S, and PC, April 4, 2023 on PlayStation 4 and Xbox One, and July 25, 2023 on Nintendo Switch.