HP Quidditch Champions – If you're a Harry Potter fan and have been longing for a playable Quidditch mode for the longest time, WB Games has some good news for you. They recently announced Harry Potter: Quidditch Champions, a dedicated, standalone game featuring the world's most iconic magical sport.
In this article, we'll discuss what we know about the upcoming "fast-paced, competitive" multiplayer game and how you can register for the limited playtest (beta) and have a chance to play Quidditch Champions before its official release!
Calling all Beaters, Chasers, Keepers, and Seekers! Harry Potter: Quidditch Champions limited playtest signups are live now! Sign up at https://t.co/E9cQekLOzV. #QuidditchChampions pic.twitter.com/AQhKfg4NKD

— Warner Bros. Games (@wbgames) April 17, 2023
---
How to Register & Join the Quidditch Champions Playtests
To register for the Harry Potter: Quidditch Champions playtest, follow these simple steps:
Go to the game's official website –

Harry Potter: Quidditch Champions

.
Enter your date of birth as prompted.
Create a WB account if you don't have one already. If you have one, simply log in.
Answer a few questions about your gaming experience and your Harry Potter fandom.
Submit your registration.
It's important to keep in mind that registering for the playtest does not guarantee that you will have a chance to play it! WB Games will notify you via email if you are selected to participate.
---
What is Harry Potter: Quidditch Champions?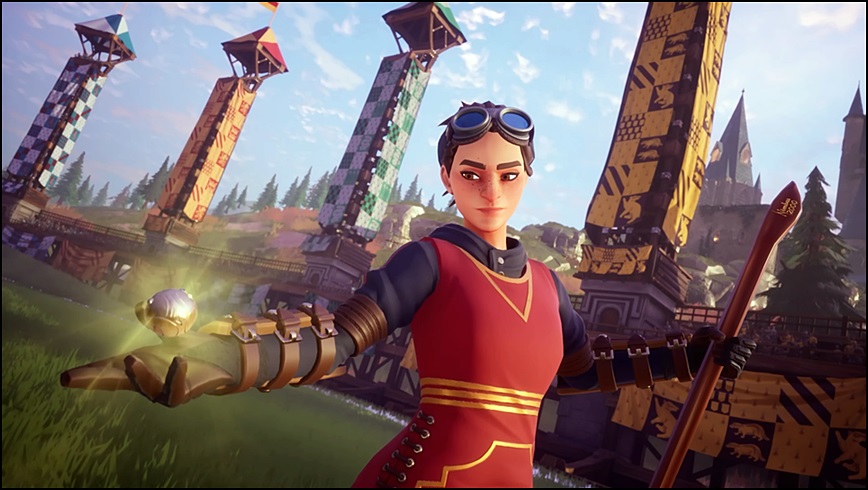 Potterheads had a lot to celebrate with WB Games' latest offering, Hogwarts Legacy, but it was missing a key feature that is non-replaceable in the Wizarding World – a playable Quidditch mode/mini-game. And now we know why!
Harry Potter: Quidditch Champions is an upcoming standalone game developed by Unbroken Studios and published by WB Games under its Portkey Games label. Unbroken Studios is the same studio behind the Mad Max-inspired battle royale game Fractured Lands. They are also assisting Rocksteady Studios with developing Suicide Squad: Kill the Justice League.
The official FAQ page describes it as a "fast-paced, competitive multiplayer game," complete with a character creation and customization system. The game promises to deliver a multiplayer gaming experience that is fun and magical, allowing fans to experience the thrill of playing Quidditch on their consoles or PC. While there is no official release date yet, limited playtests will soon go live, and fans can sign up for a chance to participate in "current and future playtests."
---
Click here to check out our latest gaming guides!
That's everything you need to know about Harry Potter: Quidditch Champions and how to sign up for the future playtests of the upcoming online multiplayer game! If you liked this article and found it helpful, let us know in the comments below. And don't forget to keep an eye on Gamer Haul for the latest updates and greatest guides for your favorite games!
---