Hogwarts Legacy is the game that every Potterhead has been waiting for, and apart from some performance issues on PC, the game looks great and is a nostalgic pleasure for every Harry Potter lover. The developers have also taken the liberty of introducing several well-thought-out features to the game, one of which allows you to modify the appearance of your gear and interchange the fashion of your clothes. This is how you go about doing it!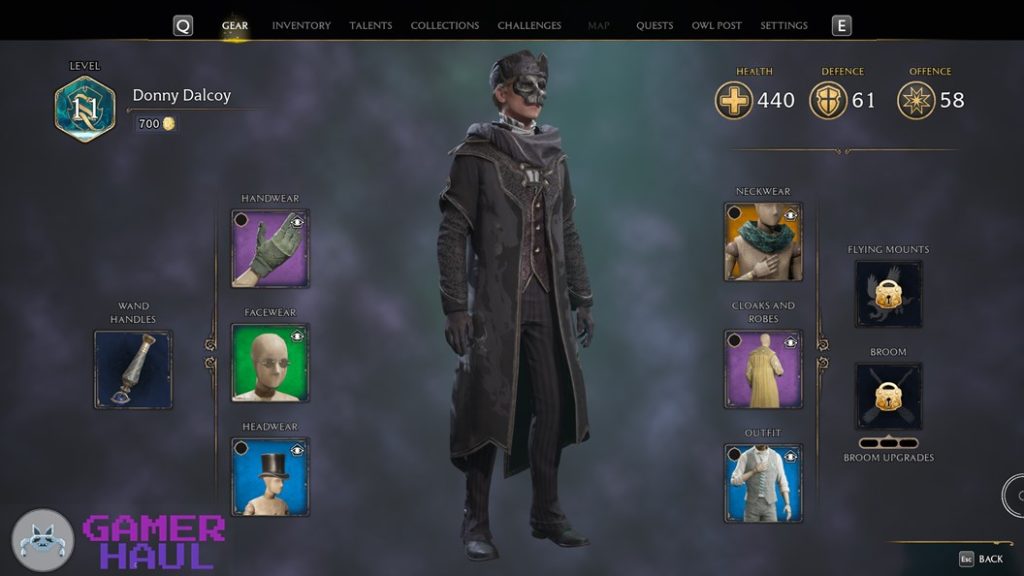 ---
How to Change Appearance and Equip Fashion on Any Gear in Hogwarts Legacy
If you've spent any time exploring the 'GEAR' menu in Hogwarts Legacy, you'll know that there is a wide range of clothing to equip your wizard or witch with. Each piece of equipped equipment also boosts your total 'Defense' and 'Offense' numbers, enhancing your character's overall resilience and damage output in combat. One of the best features of this gear system is the addition of a 'transmog' system, which enables you to equip any item's fashion on another.
So you don't have to worry about your wizard appearing "mid" in a high-stat costume since you can equip the style from the better-looking outfit on this one! Here's the step-by-step on that:
Open up your Field Guide and go to the Gear tab.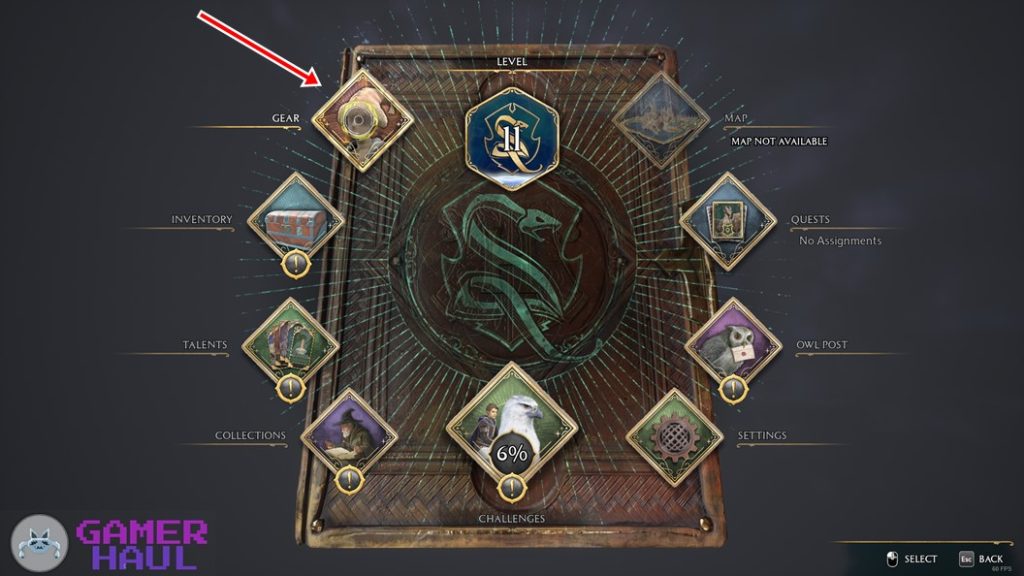 Hover your cursor over the item you want to modify.
Press the Change Appearance button ('F' key on the keyboard).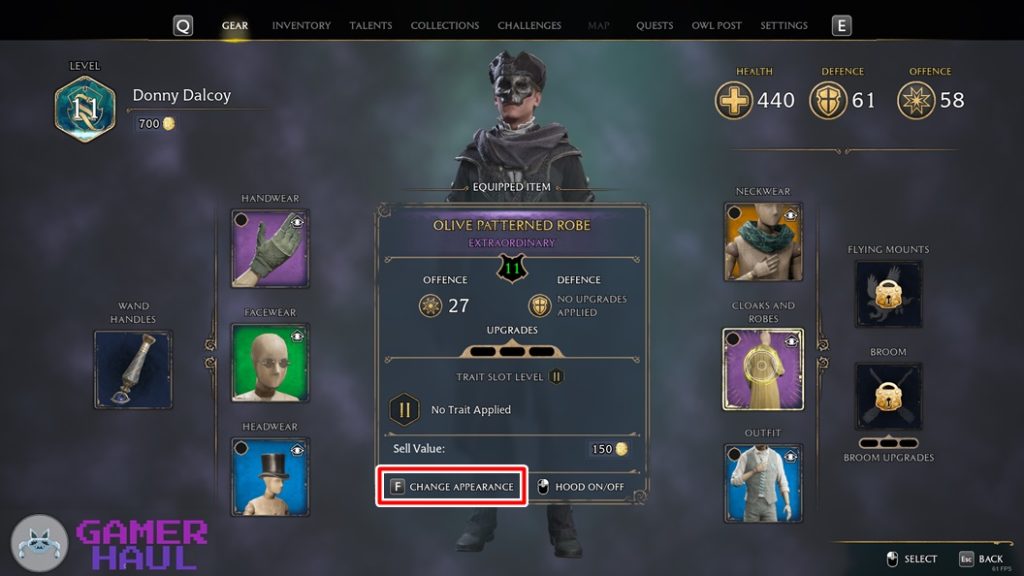 Select an item from your collection that you want to import the fashion of and equip it.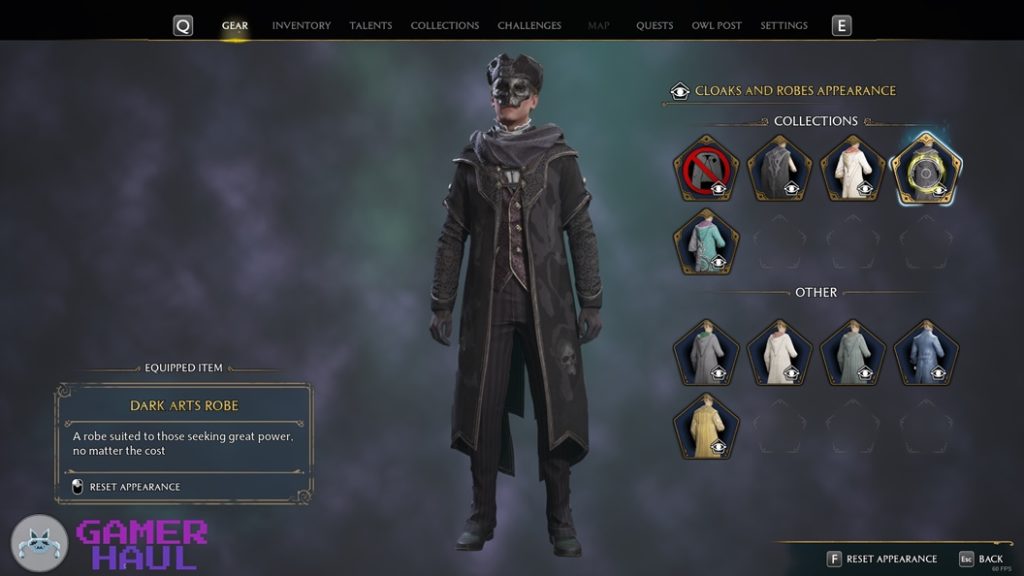 As you may have noticed, my character, Donny, is donning the complete Dark Arts Cosmetic Set that comes with the game's Deluxe Edition. The steps outlined above are precisely how I equipped the Dark Arts fashion on each of the highest stat gear I could obtain, and now you can do it too!
---
Read Next: How to Solve the Arithmancy Door Puzzles in Hogwarts Legacy
Hogwarts Legacy is available now on PlayStation 5, Xbox Series X|S, and PC; and scheduled for release on April 4, 2023, on PlayStation 4 and Xbox One, and July 25, 2023, on Nintendo Switch.