If there is one thing that The Crew Motorfest has managed to nail, it is definitely the cars. Ubisoft finally gave us what we have been asking from Crew games for a very long time. A ton of Cars. From Lamborghinis to McLarens, Crew Motorfest has it all.
Now, when we are talking about cars, we have to talk about car customization, and when we are talking about car customization, we have to talk about Car Upgrades. Yes, Crew Motorfest does allow you to upgrade your Cars. Here is how: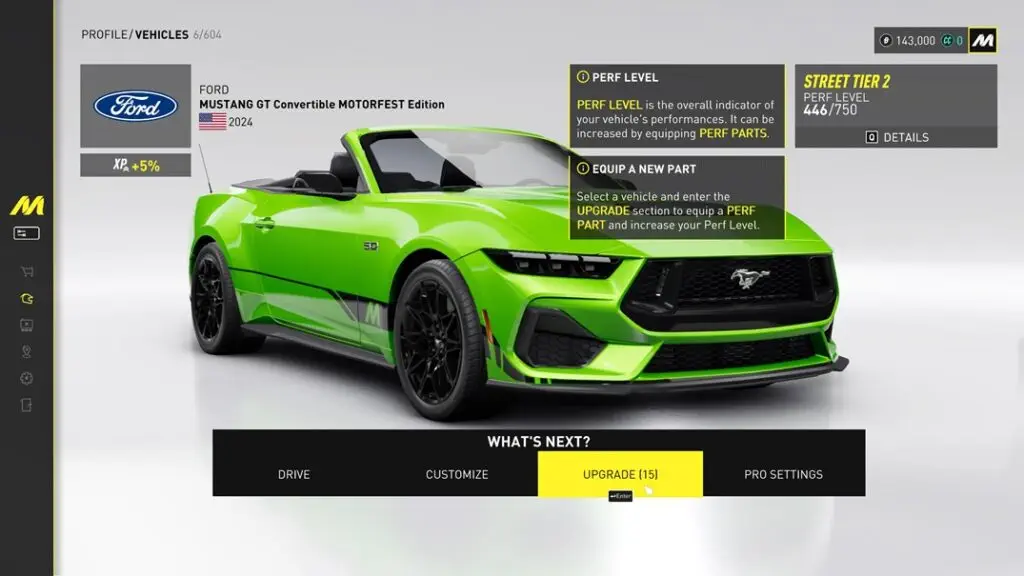 How to Upgrade your Car in Motorfest
Upgrading your car is not difficult in Crew Motorfest. You upgrade your car using something called "Pref Parts". You use these parts to upgrade your car's performance and stats. Furthermore, you will also be able to increase your overall Pref Level via this process. Pref Parts are available in three different rarities: Uncommon, Rare, and Legendary. These can be unlocked by taking part in races and activities throughout the entire world of The Crew Motorfest.
To upgrade your car:
Complete the tutorial part first.
Claim your Starter Car.
Once you are in Free Roam mode, Press Esc to go to the Main Menu.
Click on "Profile".
Select "Vehicles".
Once you do that, you will get the list of the cars that you currently own.
Pick the Car you want to upgrade.
Click on "Upgrade".
Now just keep on checking the parts individually, and keep on applying the best parts that you have.
The difference in stats will show up on the top-right of your screen.
There is also something called "Legend Points" that you can use to upgrade your vehicles. Doing so will increase the percentage of certain bonuses and comfort features.
You can upgrade a variety of your car parts like Tires, Brakes, Engine, Suspension, etc.